Collegian's 2018 wrap up
As you're wrapping up 2018 to leap into 2019, The Collegian wanted to take a look back at noteworthy pieces of journalism our staff reported on in the year.
These are Editor-in-Chief Brianna Schreurs' picks for 2018:
News
SDSU went through with smoke-free campus policy
President Barry Dunn announced through email on Oct. 17, 2017, that campus would no longer welcome cigarettes, chewing tobacco and E-cigarettes in 2018. In a 60-day follow up, The Collegian found smokers have simply started smoking in less visible areas on campus.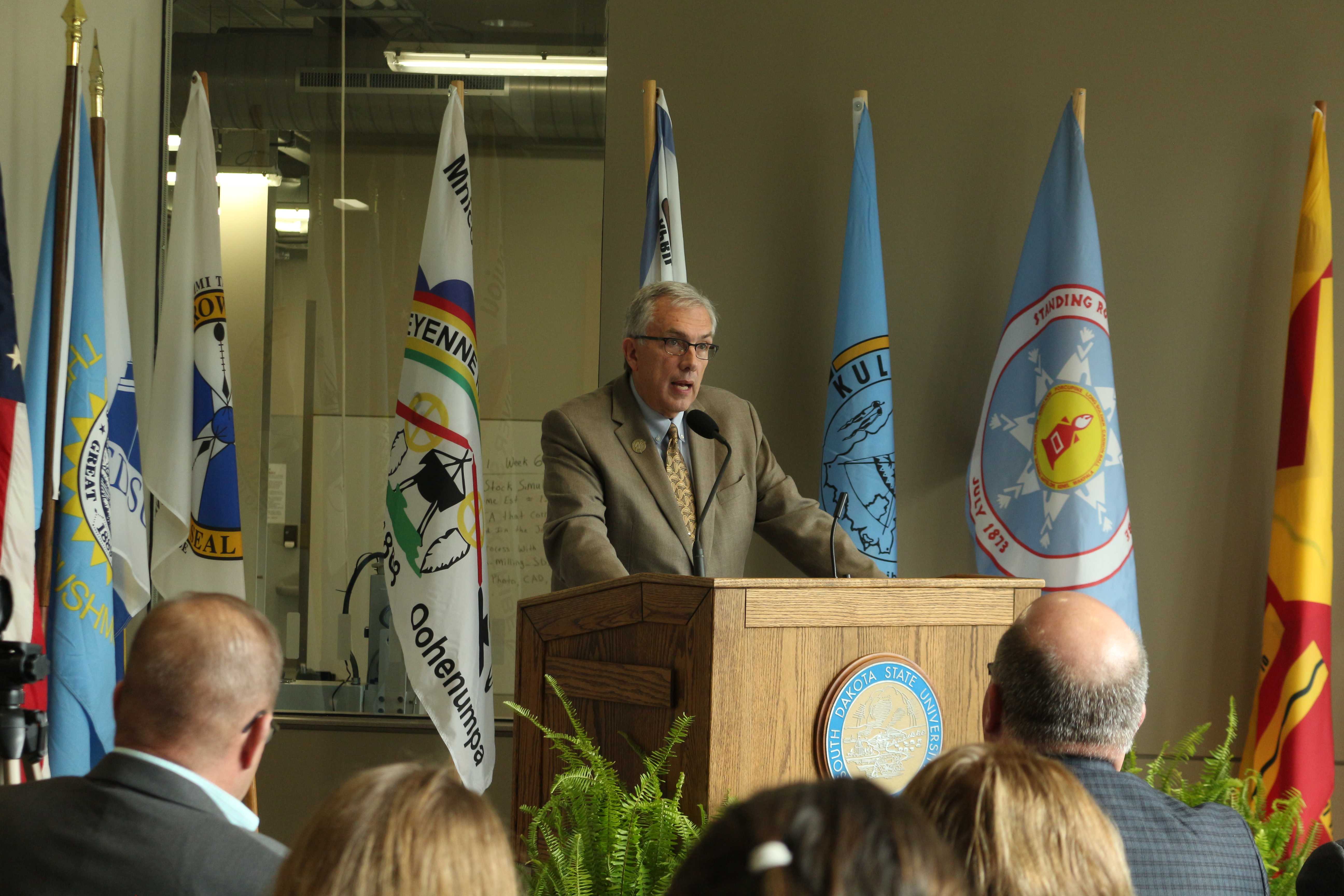 Major construction on campus paves new opportunities
From the Raven Precision Agriculture Center and American Indian Student Center breaking ground to the Wellness Center expansion and renovation grand opening, campus has seen significant changes in 2018. The Performing Arts Center expansion should be done in 2019. The new practice facility connected to Frost Arena and Harding Hall updates were completed. SDSU also welcomed a new roundabout to campus.
The Southeast Housing Project will be done at the beginning of the 2019 fall semester. Frost renovations, the new Fishback Soccer Complex and Union renovations are on the horizon.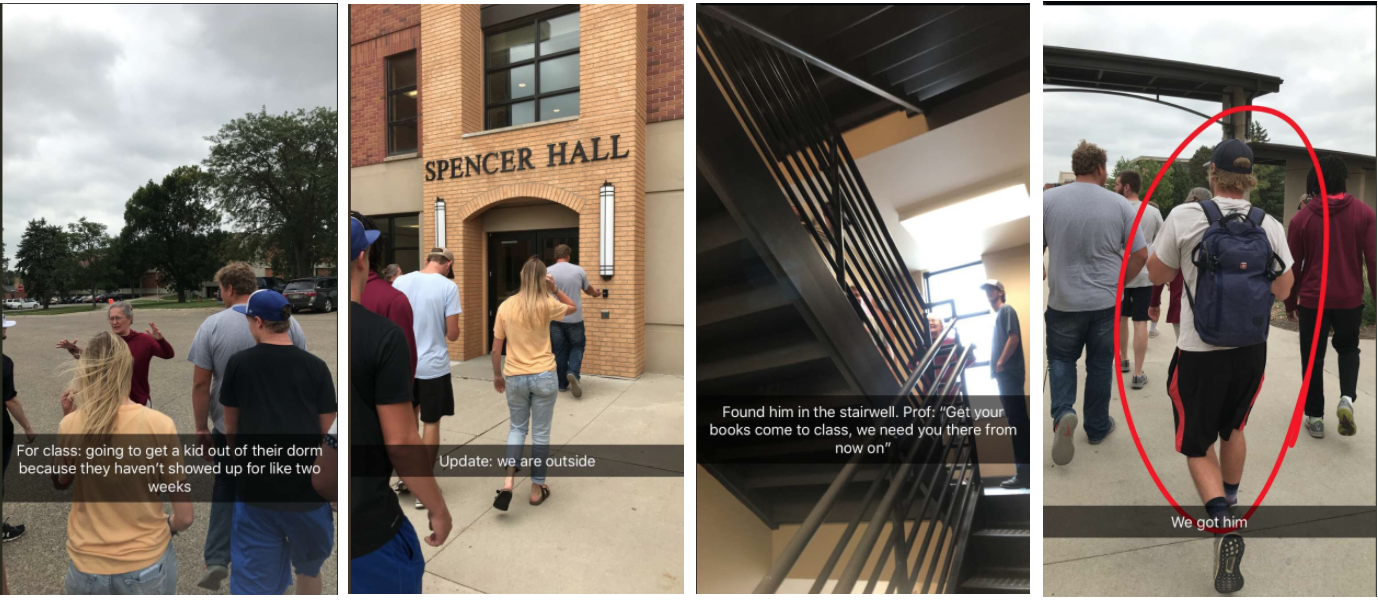 From @SmallNobes on Twitter
SDSU professor brought class to get frequently missing student
SDSU professor Elizabeth Tofte gave a student a rude awakening by bringing the entire class to his residence hall after not showing up for about two weeks. In a series of snaps and tweets, the story went viral.
New ways of celebrating Hobo Day
The Hobo Day Committee and University Marketing and Communications scared off a student group when they wanted to sell Hobo Day T-shirts and sweatshirts. The shirts were criticized for promoting drinking and not representing "what Hobo Day is."
A group of students gathered at the Campanile for the second year to yell "mehoy minoy."
Sports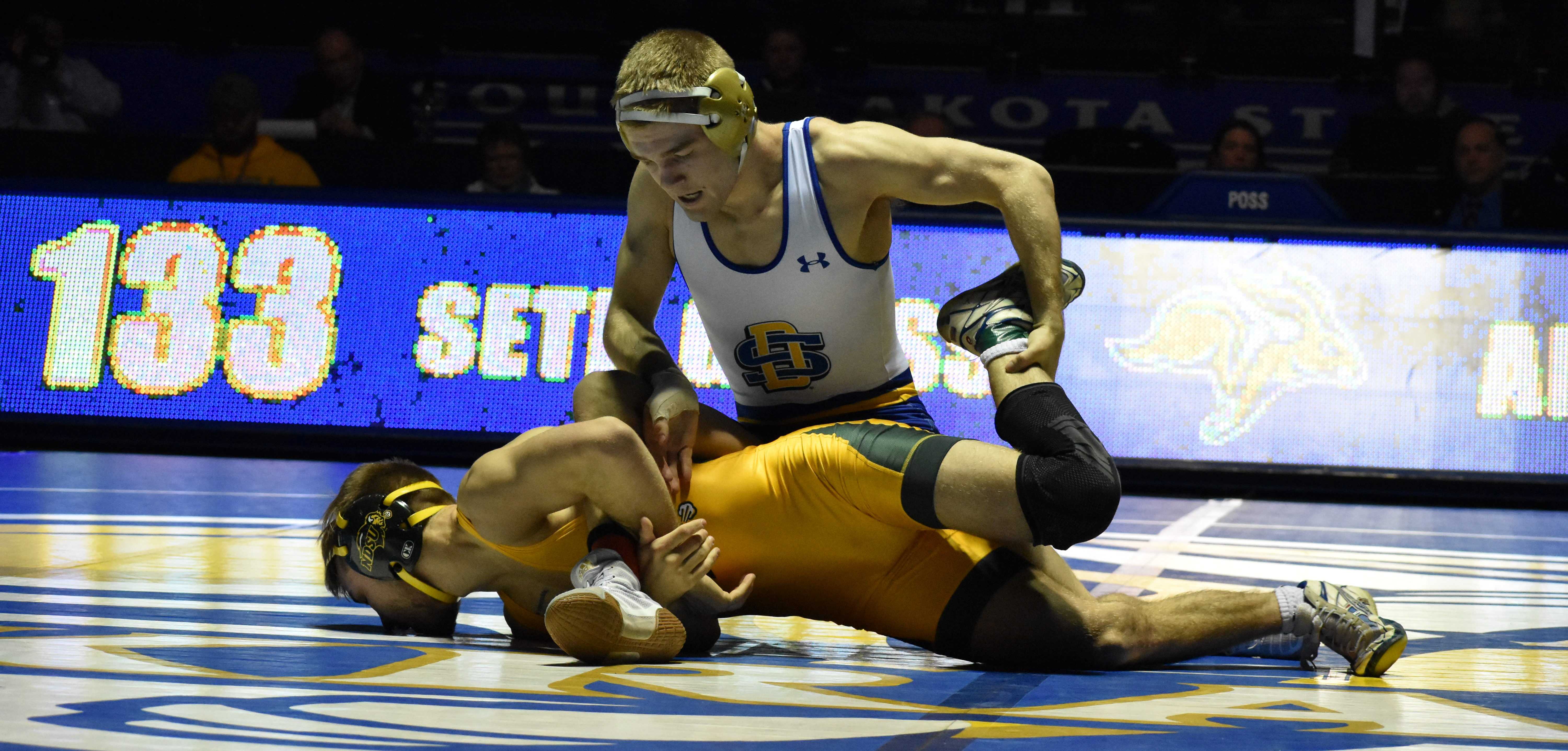 Seth Gross wins first Division I National Championship for SDSU
Seth Gross shattered the glass ceiling for SDSU as he became the first Jackrabbit to win a National Championship in NCAA Division I wrestling history on March 17, 2018. Gross finished the season 29-1.
Coach Stiegelmeier arrested for DUI
The head football coach John Stigelmeier was arrested Jan. 27, 2018 for driving under the influence. He was stopped while driving from home. Despite the hiccup and disappointment from President Barry Dunn, Stigelmeier's position stayed intact and was extended for five more years this December.
Bono becomes a Badger, SDSU hires Hahn
After coaching a DI national champion in Seth Gross, former head wrestling coach Chris Bono announced on March 24, 2018, he would take over as the head coach of the Wisconsin Badgers.
In April 2018, Damion Hahn stepped up as head coach. Hahn previously coached at Cornell as the associate head coach for 12 years.
Large recruiting classes bump 11 from last year's football roster
Lifestyles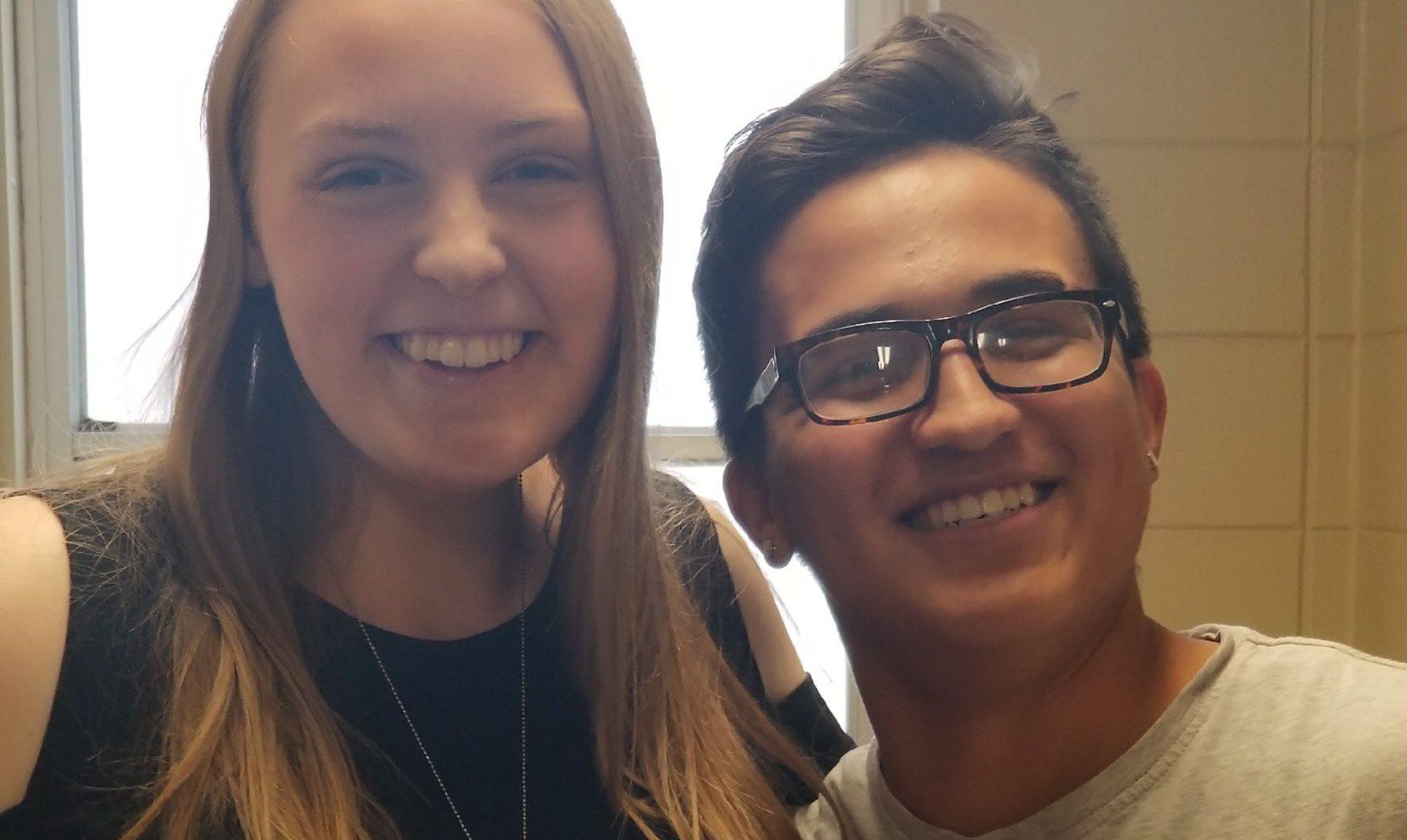 Love is Blind series kickoff
The Collegian's Love is Blind series set up two students on a blind date to see if sparks would fly between them. Since September 2018, we've set up four couples and sent them to Craft American Italian Fusion for a free meal.