McDonald's employees receive tuition with Archways to Opportunity
McDonald's wants to invest in its employees' futures by covering some tuition costs for eligible employees.
At McDonald's, employees can receive as much as $3,000 in tuition through its program Archways to Opportunity.
Crew workers can receive $2,500 in tuition if they are employed at the same McDonald's for at least three cumulative months, work an average of 15 hours a week and are in good standing with its employer.
Managers can receive $3,000 in tuition. They must work a minimum of 30 hours per week at McDonald's and must be in good standing with their employer.
For more information about Archways to Opportunity go here.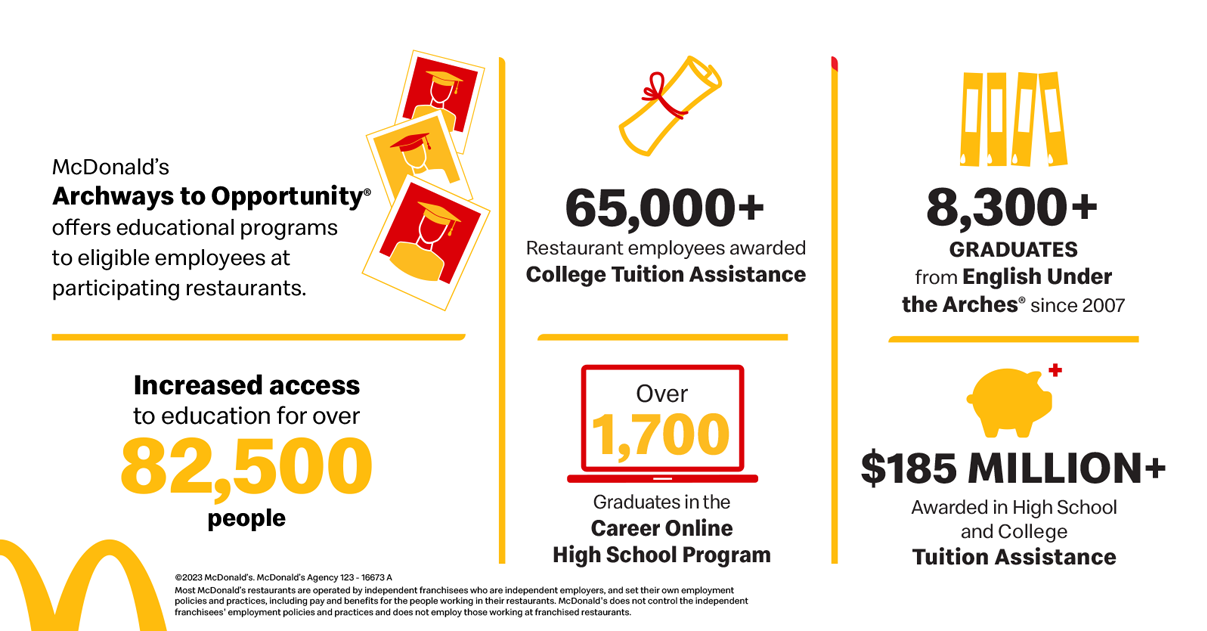 *This post is sponsored by the Brookings McDonald's.