Federal Student Loan Payments and Forgiveness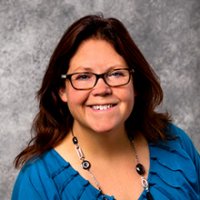 The U.S. Department of Education announced updates to the COVID-19 Emergency Relief and Federal Student Aid Aug. 25. The pause on student loan payments has been extended through December 31, 2022. 
The pause includes suspension of loan payments, a 0% interest rate and stopped collections on defaulted loans. This pause has been in place since March 2020. Only Direct Loans and other loans held by the Department of Education (ED) qualify for suspension. If loans were consolidated and moved to loan servicers other than ED, this pause does not apply.
For borrowers who are still in school, the benefit to the payment suspension has been no capitalization of interest in most cases. Capitalized interest is usually added to the principal balance when repayment begins. With no capitalization over the past two years, the cost of the loan overall and the payment amount will be lower than if the interest was capitalized.
The Biden-Harris Administration's Student Debt Relief Plan also includes targeted debt relief for low and middle income families. The plan is intended to smooth the transition back to repayment. The objective of the payment suspension in 2020 was to assist individuals and families who were financially impacted by COVID-19. 
Debt relief includes up to $20,000 in debt cancellation to Pell Grant recipients with loans held by the Department of Education and up to $10,000 in debt cancellation to non-Pell Grant recipients. Relief is capped at the amount of outstanding debt. Eligibility requires an income of less than $125,000 for individuals or $250,000 for households.
To receive this relief, borrowers need to provide relevant income data to the Department of Education. A simple application will be launched in the coming weeks. To be notified of when the application is available, sign up to receive notifications from the Department of Education. 
If you have not been making regular payments on student loans, now is the time to make a plan for restarting payments in January. For information about loans, balances and interest rates, go to www.studentaid.gov. To find out if you qualify to participate in the Public Service Loan Forgiveness program, read the Public Service Loan Forgiveness Program guidelines on SDSU Extension's website.
For more information about managing your finances go to the SDSU Extension website (https://extension.sdstate.edu/family/family-finances). If you would like one-on-one assistance managing your finances, contact [email protected] to set up an appointment.