Managing your financial aid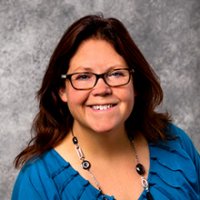 Whether you are a freshman, senior or graduate student, you have experience using financial aid to pay for college expenses. 
Financial aid is available from the government (Department of Education) in the form of grants, loans and work-study funds, and private sources such as loans, scholarships or personal savings. These funds are used to pay for college expenses (tuition, housing, food, school fees, etc.).
Grants, scholarships and federal work-study do not have to be paid back as long as the money is used for college expenses. Federal and private loans do have to be repaid. Federal loans are either direct subsidized or direct unsubsidized and are funded through the Department of Education. Private loans are funded through private organizations such as banks or non-profit organizations. 
Funders charge borrowers interest in exchange for use of the money. Interest costs usually begin to accrue when the loan is disbursed. The interest from a subsidized loan is paid by the Department of Education while the borrower is attending school. This type of loan costs less for the borrower. The interest that accrues on unsubsidized and private loans can be paid while the borrower is attending school. 
If the interest is not paid, the amount is rolled into the amount borrowed, which will increase the repayment amount. Monthly or quarterly, a statement will be sent to inform you of the amount that has accrued with the option of making a payment. The statement will be sent either electronically or in the mail depending on how you have set up your notifications.
Record keeping is an important task for financial management. Figure out how you will store financial aid statements, loan documents and receipts for payment of educational expenses. The website Federal Student Aid, https://studentaid.gov, is where you can review amounts, manage payments and update your personal information. This site is for federal aid only. For private loans, you will need to log onto the lender's website. Keep track of your log-in information so you can easily access the information. 
If you receive private loans from multiple sources, keeping track is important. Once repayment starts, you will have to pay each lender separately. For other documents, set up a secured folder on your computer to store the documents. For paper copies, either make them electronic or create a folder system to keep the records.
College is a financial investment. Understand your financial aid so you can make decisions about future borrowing and repayment. Keep records of the funds you have borrowed so you know how much you are borrowing throughout college.