Plan ahead for loan payments post-graduation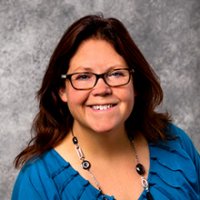 In one month, approximately one-fourth of South Dakota State University students will graduate. As you work toward securing your first professional job, now is also the time to review your student loan situation.
For federal loans, you have a grace period of six months after graduation before you need to make your first payment. For private loans, the grace period may be different. Whether you have a few months or longer to make the first payment, now is the time to assess your situation.
Check the balance of your loan
For anyone who has federal student loans, your go-to website is Federal Student Aid. Your log-on for this site is the same you have used to complete the FAFSA. From this site, you can check the balance on your federal loans. Each year you borrowed will have a new loan listed. The interest rate for each loan may be different because it is set each year.
Check monthly payment amount and when the first payment is due
Because you will most likely have multiple loans listed, you need to add all the payments for the loans to learn what you will have to pay each month. All federal loans have a six-month grace period, so the first payment will be due in November if your graduate date is May. For more information, listen to the podcast Challenges to Repayment.
Review repayment plans
Where things get confusing are all the different repayment plans. Everyone starts with the traditional repayment plan. You will make 120 monthly payments (10 years) of the same amount until the loan is repaid. This is the least expensive option in terms of the amount of interest that you will pay on the loan, but probably has the highest monthly payment.
If you know that you can't afford the traditional repayment plan amount, then you need to consider the other options for repayment plans that are described on this site. You will see examples of the cost (amount of interest you pay) of the loan. If you haven't secured a job and don't know what your income will be in November, learn about your options, then revisit once you have more information about your financial situation. For more information, listen to the podcast Steps to Loan Repayment.
Don't forget about private loans
Everything that has been covered so far relates to federal student loans. If you have private loans, you need to check the balance of the loan, learn what your monthly payment will be and when your first payment is due from the specific lender. You have probably received monthly statements ever since you received the loan.
Private loans do not have the same flexibility with repayment plans as federal loans do. If you have both private and federal loans, you will need to make payments to both. If you have private loans from more than one financial institution, you will have to make a payment to each.
Loan consolidation
Consolidation combines all loans into one new loan and recalculates an average interest rate. Your payment amount may be the same. If you have a wide range of interest rates, consolidation is a good idea because you can most likely lower the interest rate and save money on the cost of the loan. To consolidate federal loans, look for information on the Federal Student Aid website. For more information, listen to the podcast Loan Consolidation.
Never consolidate federal student loans and private student loans together. Federal loans have more repayment flexibility. You lose any benefits provided by federal loans once you consolidate. For example, in the past year, loan holders have received an interest rate of zero due to the pandemic. Any federal loans that were consolidated into private loans did not get that treatment.