Get to know Students' Association senator candidates
Election season is upon us for the next Students' Association body. Get to know the students running for Senate seats in their colleges and what their goals are as senators.
College of Agriculture and Biological Sciences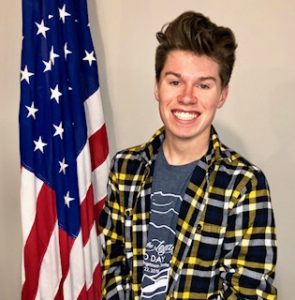 Increase visibility and transparency of SA.
Improve relationships with the city of Brookings and the state government.
Allocate money where we can affect the most students possible.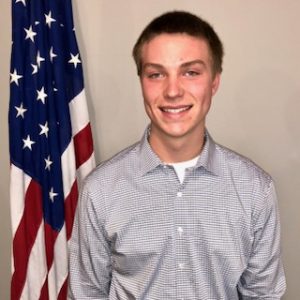 Increase opportunities for students to interact with livestock.
Create transparency between Students' Association and the entire student body.
Create efficient parking solutions that benefit commuters.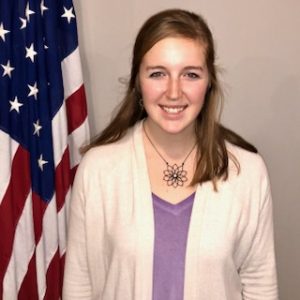 Explore the potential for healthier vending machines in the Animal Science complex and McFadden Biostress.
Implement a system that will fix the lack of parking for commuting students.
Be a resource to students in the College of Agriculture who have questions or concerns about our student government and university.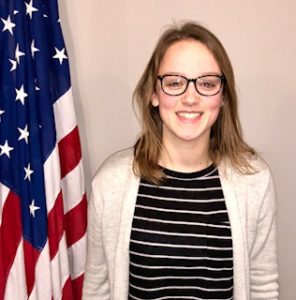 Obtain AEDs for all highly-trafficked campus buildings.
Bring more awareness to mental health and increase the number of students that have mental health first aid training.
Be a transparent and trustworthy student senator.
College of Arts & Sciences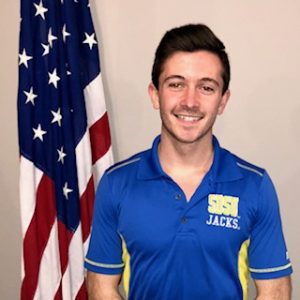 Group fit passes for all students.
A music show with each culture on campus presenting.
Nutritional values of food being more available on campus.
Give more time before parking tickets go up in price.
Improve club representation on campus and within SA. As an ex-officio and president of a club, I have witnessed and experienced issues relating to inefficient representation firsthand.
Fix some interior problems in SA. I have become familiar with the workings of SA due to my ex-officio position, and I feel there could changes that would be very beneficial not only to the functionality of SA but also to its senators.
I am very passionate about inclusivity on campus and through working with GSA and FEM I have witnessed issues pertaining to inclusivity firsthand. SDSU has a very diverse student body and I plan to further promote inclusivity here on campus because representation of minority populations is essential.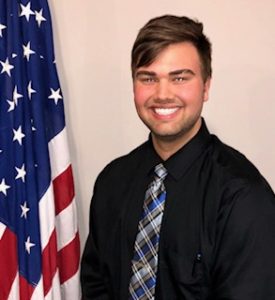 Improve the image of SDSU. I want to continue to make SDSU the biggest and best school in the state. This might sound like a far-fetched goal but with hard work and dedication I believe anything is possible. I want to make a difference and leave a positive mark for my peers, the faculty and the future students of SDSU to come.
Represent my college by listening to my peers within the College of Arts, Humanities and Social Sciences to the best of my abilities and represent them successfully.
Make everyone feel welcome and safe. You hear stories from students that aren't enjoying their college experience and that needs to change. College is the time to be yourself and strive toward excellence, not to feel discriminated and uncared for.
College of Pharmacy & Allied Health Professions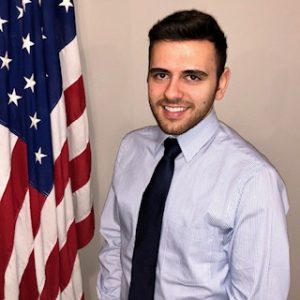 Become the essential liaison for SDSU's and most importantly the (pharmacy) students so they can succeed on campus.
Collaborate across SDSU to strive for integrity and excellence.
Ensure that SDSU students' voices are heard and their needs are represented.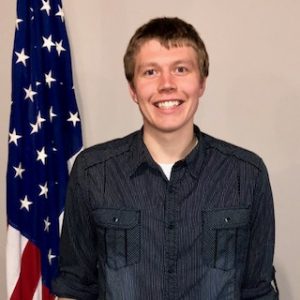 Support clubs and organizations on campus so students have more opportunities to do what they enjoy.
Get an AED in The Union and every residence hall to support student and visitor safety.
Fight for more scholarships and lower tuition costs.
College of Engineering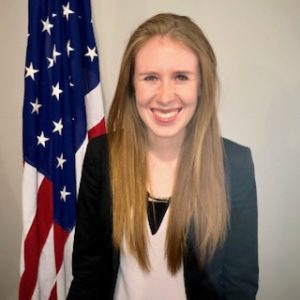 Work toward adding a dining location in the engineering complex.
Provide more resources for students interested in biomedical engineering.
Increase the availability of AEDs on campus.
Work with the University Food Service Advisory Council to increase the amount of food and drink options within the engineering complex. Having a coffee machine would be beneficial. Possibly even a dining complex!
Work again with the University Food Service Advisory Council to increase the amount of healthy food options on campus. I know how easy it is to eat unhealthy food for convenience. It would be great if convenient, healthy options were available, as well as more vegan and gluten-free options.
I know how important diversity is and that it needs to be celebrated. So, I would also like to work with the Diversity and Enhancement council to ensure all students are being represented and celebrated as they should be.
College of Nursing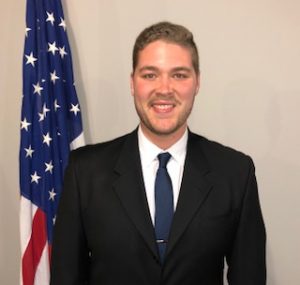 One item that has been improved upon slightly, but still needs a vast amount of work, is diversity at SDSU. Although campus has been able to become more welcoming and accommodating, there are still great leaps we can make to improve the situation further.
Improve the parking situation on campus. Students have consistently been provided with fewer parking spaces on campus, and a change must be implemented to provide students with a more viable way to park on campus.
Yet another issue seen often on campus is limited healthy food options. I intend to encourage the implementation of additional options at SDSU for healthy food, and I think this issue is extremely important. College students are at a critical point in their diets and self-care and having more options at their fingertips would make the turbulent waters of attending college easier to navigate.
College of Education and Human Sciences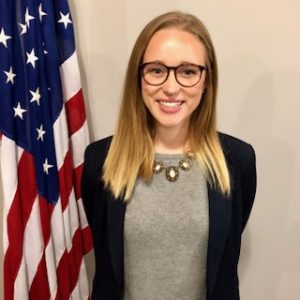 Mental health on college campuses is a serious topic that must be addressed as more and more students are seeking mental health/counseling services at SDSU. As an SA representative, I will take this topic seriously and actively work toward improving counseling services available to students to raising awareness of the stigma that surrounds mental health. I will continue to be active proponent of mental health services and knowledge.
As a senator, I would also work toward creating a more ecologically sustainable campus environment. I had the opportunity to work closely with SDSU's Sustainability Specialist last semester while writing for The Collegian, and I gained valuable experience and knowledge regarding topics such as recycling and contamination rates, annual waste amounts, etc. I would work with SDSU students and faculty to discuss on-campus sustainability and how we can create more resources and strategies for students to implement in their everyday lives.
I would like to address and work toward improving diversity on SDSU's campus. Recent events have not showcased SDSU's commitment to inclusion and acceptance, and this is something SA representatives could address in a meaningful, personal way. By working with on-campus groups and individuals such as Black Student Alliance, Title IX and the department of Diversity, Inclusion, Equity and Access, senators have the opportunity to change the conversation surrounding diversity at SDSU.
Graduate school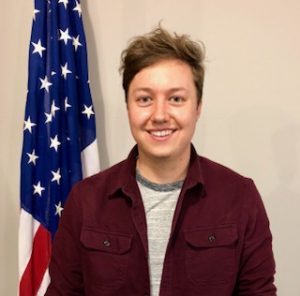 As a representative of graduate students at SDSU, I hope to enhance opportunities for collaboration among graduate students from a variety of diverse programs and to be an advocate for the interests and concerns of this often scattered student population. The needs and desires of graduate students may be unique to those of undergraduates, and I look forward to the opportunity to listen, learn and lead as best I can.
One of my continuing goals as a senator is to wisely and appropriately allocate student fee funds, and to balance projected fee increases with the needs and desires of students. It is crucially important that we work to remedy the harsh budgeting climate that has existed for several years.
I support continued emphases on the fine, performing and liberal arts throughout the campus community, especially considering the construction of the PAC phase II and the inception of the School of Performing Arts and the College of Arts, Humanities and Social Sciences.
I am intensely interested in the inner workings and governance of the Senate, and I will continue working to streamline and improve our bylaws and operations.
As the current and most veteran student member of the Senate, I strive to set a good example for newer senators and work to help others achieve their goals. My expertise and experience allow me to serve as a resource for other student leaders within and outside of the Senate.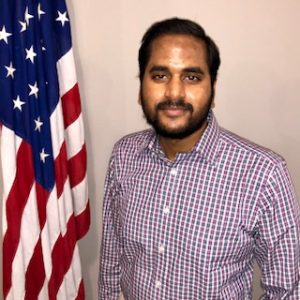 Engage graduate students so they can contribute to the formation of relevant university policy.
Bring awareness to the issues, concerns and needs of graduate and professional students at SDSU.
Establish a channel of communication between graduate students and the university.
Students can vote this week March 20 and 21 from 10 a.m. to 4 p.m. at the following campus polling locations: the Student Union, Briggs Library, the Rotunda Breezeway, the Animal Science building and Crother's Engineering Hall. Or, vote online from 8 a.m. to 5 p.m. at saelection.sdstate.edu.