Plan ahead for the semester ahead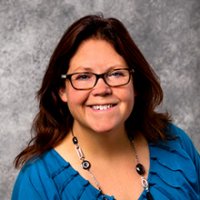 You have made it past the halfway point of the semester. With only about a month left before you leave campus for a break, now is the time to start thinking and planning for financial needs for next semester.
Employment
Work is a necessity for many college students, but with all the planning of new class schedules, winter break travel and potential housing changes, ensuring you can return to your current job may not be a priority. As you figure out your class schedule for next semester, make sure that you are leaving space for work in a manageable way. If you bartend late nights, then even if you have your evenings free, you should consider not scheduling an 8 a.m. class.
A good school/work/life balance is important, so make sure that you have enough income to cover the nights out with friends and maybe let you borrow a little less in loans. Be reasonable, because retaking classes and tacking on an extra semester is expensive, so leave enough study time, as well. Evaluate how you have balanced work and school this semester and consider if any changes need to be made.
Budget
Previous articles have suggested creating a spending plan and tracking your spending.  Now is the time to reflect on how everything went. Did you only spend $5 a week on coffee? Did splitting your grocery bills 50/50 with your always hungry roommate go a little worse than expected? Maybe classes will be more labor-intensive next semester, or you are taking an unpaid internship instead of working. Whatever the case may be, anytime you make changes to your lifestyle you should be making changes to your budget.
Key areas to pay attention to are changes to income, areas that regularly go over or under your monthly target and anything in the last few months that caused you to dip into your emergency funds. Remember that routine car maintenance is expensive but better than unexpected car explosions (or more likely just worn down stuff that breaks at the most inconvenient time).
Goals
Get better grades, save more money, hit the gym more; we all have ideas of things we want to do to make our lives better. Hopefully, you set goals for this semester, but if not, there is no better time like the present. Make sure your goals are attainable, or you might get discouraged, but not so lenient that you don't push yourself. 
As always, if you ever want to know more about finance there are a ton of great resources at www.cashcourse.org specifically for college students. Financial aid offices on campus are there to help you figure out any questions you have about funding another semester of college, and it never hurts to check in and make sure that everything is still as it should be.