How being broke in college can be a good thing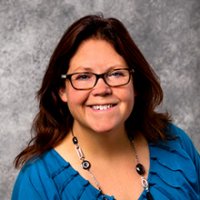 What does it mean to be financially broke? How does the lack of money to just buy a snack from a vending machine feel? When you are out of money, do you find yourself craving and wanting everything you see, even if you wouldn't normally want it?
Unfortunately, it is human behavior to feel left out or have a sense of loss when we don't have money like the people around us. When we have money, we can choose to spend or not spend. It may seem like there is no choice when we don't have money. But we do have a choice. That choice is about what we can do when we are broke. Here are a few strategies for how to be in control when you don't have money.
Experiment with
low-cost recipes
Cooking at home costs less. Have a craving for tacos? Make tacos at home! Rice and beans may seem boring, but if you add your favorite sauces and seasoning, you might invent a real tasty dish.
Invite your friends over for a pizza night. Have everyone bring their favorite topping, you provide the crust. Google low cost recipes with few ingredients. Recipes with fewer ingredients are going to cost less.
Take stock of the food in your cupboard and use what is there until you have some cash coming in. Your meals may not be fancy, but for a short period of time you may need to just focus on having enough to eat, not on what you are eating.
Pasta and other grain products are going to be the least expensive foods. Meat and dairy products are more expensive. Frozen vegetables can also be very economical and pair well with grain products.
Reduce, Reuse, Recycle
Inventory what you already have rather than buying something new. You may have to use creative problem-solving to complete the task, but in the end, you may find there are things you can live without. Try challenging yourself to cut costs in interesting places to test what you need.
For example, try to not drive your car for a week. This will save money on gas or at least stretch the tank of gas. Go through your closet to find clothes you haven't worn for a while. Your friends will think you have a new outfit. Clean your room or apartment to find items that you don't use. Either sell or donate, you will get some extra cash or at least a less cluttered feeling in your living space.
Spend Time with Friends
There is nothing like passing the time with your friends. After you have made the pizza, find a movie on one of those streaming services that someone in your group has.
Make a point of planning this time with friends so you have something to look forward to. Shared experiences bring people together. If you are comfortable, talk about your financial situation. You may be surprised to find that one of your friends is having the same experience. Share ideas for how to get by with not a lot of money. You may be surprised how understanding your friends are about your situation.