FCA offers religious outlet for student athletes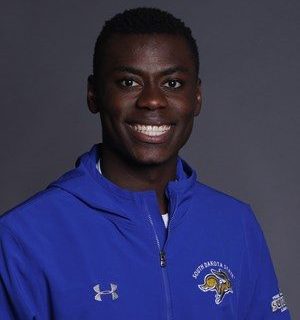 While some athletes may not have faith in their sports returning for a regular season, they can have faith in the constant endurance of the Fellowship of Christian Athletes (FCA).                 
FCA is "a sport-based ministry with a vision to see the world impacted for Jesus Christ through the influence of coaches and athletes," TJ Carlson, campus director and chaplain, said.
Though FCA does work and fellowship throughout the city of Brookings, they also focus on helping student athletes through their own experiences.
"When you introduce yourself as an adult, after your name it's usually what you do for a living," Carlson said. "With coaches and athletes, that's magnified a little more, especially at the collegiate level. People kind of want to use you sometimes, whether they know you or they find their own value in being close to popular people."
That, he said, can be a lonely spot. One goal of FCA is to help athletes through the pressure of winning games or championships, something that Carlson compared to "a green banana."
"It's cool to take a picture of and put on the mantle, but once it turns brown, you have to go out and win another banana," he said. "It can become this repeat cycle of finding your identity and doing it again. But we come alongside and say, 'Well, what does God really say about who you are and what your identity is?'"
FCA's mission and organized events are what drew football coach John Stiegelmeier to be involved in more ways than one, as he has also served on the state board of directors for the organization.
"Years ago, FCA impacted my life and really opened my eyes to what it meant to be a follower of Christ," he said. "It impacted my family's life through summer camps, and I've just gotten to love their mission, and their mission is for coaches, so it's kind of a marriage."
Carlson also spoke to the mission of coaches and the important impact that they have on student athletes throughout life.
"There's a quote from Billy Graham that says, 'One coach will impact more people in a year than most people will in a lifetime,'" he said.
Another thing that Carlson says FCA tries to focus on is helping athletes build relationships.
"Hopefully, in some ways we create relationships that spur on some organic relationships of their own," he said.
According to sophomore track athlete Pierre Lear, that's one of the best things about the organization.
"The thing I enjoy most is seeing a bunch of athletes that have the same passion and love for God, but also with their sports," Lear said. "In the sense of our talents, giving all the glory to Him is something that I pride myself in, and FCA really pushes that."
With normal life being at an uncertain crossroad, that goal is still as important.
"I think our world needs organizations like FCA," Stiegelmeier said. "Right now there's a lot of hurt, a lot of anger and a lot of questions. The Fellowship of Christian Athletes helps calm those waves."