Following a nation-wide search, Rebecca Bott-Knutson has been named dean of the Van D. and Barbara B. Fishback Honors College.
"This is a very exciting opportunity for me, both personally and professionally," Bott-Knutson said in a press release. "It is rewarding to work with students and faculty from every discipline across campus and create a vibrant learning experience that stretches each of us to learn new things and to embrace diverse perspectives, cultures and experiences."
Bott-Knutson has been interim dean for the college since July 2016, overseeing more than 800 students. She started the "What's Next?" program, which helps prepare students for life after graduation.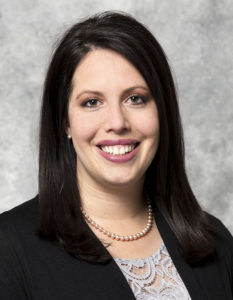 "Helping students reach their greatest potential, become the leaders of tomorrow and impact society is a driving force of higher education and a key part of the mission of South Dakota State University and of the Fishback Honors College," she said.
Bott-Knutson began working at SDSU in 2009 as an associate professor. She has worked in teaching, research and Extension within the animal science department. Her efforts during the past year as interim dean have resulted in the largest graduating class from Honors College.
"Rebecca embraced the role of dean on an interim basis and continued that momentum, while also separating herself during a very competitive interview process," said Dennis Hedge, provost and vice president of academic affairs.