Exhibit showcases early agriculture, engineering leaders
The newest exhibit at the South Dakota Agricultural Heritage Museum opening Thursday focuses on the work of four men who taught and researched topics of agriculture and agricultural engineering.
"Groundbreakers: Early Agricultural Scientists and Engineers of SDSU" displays the discoveries and legacies of Halvor Solberg, Niels E. Hansen, Ralph Patty and Joseph Hutton.
The exhibit's opening event will be at the museum from 4 to 7 p.m. with curator's comments at 6 p.m. Appetizers, wine and beer will be served. The event is free and open to the public.
"A lot of people know a lot about Briggs and Stratton and about Edgar McFadden and all these big names that came out of SDSU, but we wanted to know, well, who were the professors that fostered these students that went on to great things," said museum director Gwen McCausland.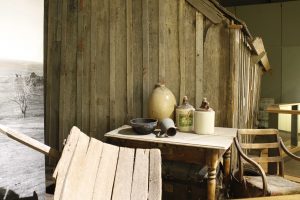 Apart from agricultural and engineering sciences, the men were also strong supporters of the arts. They worked outside their research on arts including writing, photography, woodworking and music.
"They were very much Renaissance men, in the sense that they valued art and humanities as important as science and engineering — that you could not fully understand or grasp one without the other," McCausland said.
The exhibit features photos, artifacts and props. There are interactive features, including an animation about Hutton made by an SDSU animation class, that are family-friendly. McCausland said 95 percent of the exhibit's content came from the museum's collection or the SDSU archives.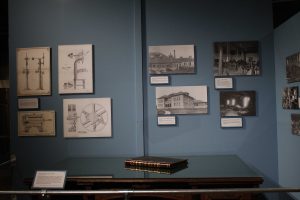 The exhibit has been in the works for about a year and a half, McCausland said. The "Groundbreakers: Early Agricultural Scientists and Engineers of SDSU" exhibit will be open until next October.
The Agricultural Heritage Museum is open 10 a.m. to 5 p.m. Monday through Saturday, and Sundays 1 to 5 p.m.