New softball coach Wood hopes to build success at SDSU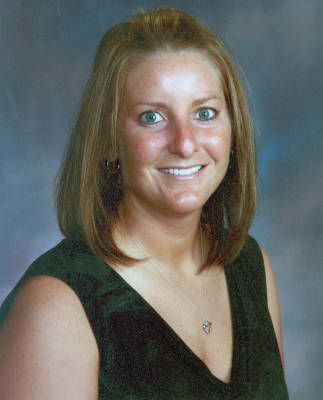 By: Shane Gottlob Sportswriter
August 27, 2014
With the hiring of Krista Wood as its new head coach, the SDSU softball program will have a new leader to guide the team into the 2015 season.
Born and raised in Missouri Valley, Iowa, Wood has established a foundation of success both as a player and as a coach.
Having remained in the Midwest her entire life, Wood attended the University of Nebraska-Omaha and went on to become one of the greatest Maverick pitchers of all time while leading her team to an NCAA Division II National Championship in 2001. While playing at the University of Nebraska-Omaha, Wood regularly competed against SDSU, as both teams were members of the North Central Conference at the time.
After concluding her playing career, Wood pursued her next career as a softball coach. First as a graduate assistant at St. Cloud State University, and most recently, as the head coach at Wayne State University. It was at Wayne State where Wood earned a reputation for building a successful program.
"I took over that program when they were 10-34, and then we had eight winning seasons," Wood said.
It is that type of potential and success that Wood sees here at SDSU, and that is what drew her to the program in the first place.
"I think there is a lot of great things going on here with facilities, and they are doing a lot of great things in athletics," Wood said. "On top of that, there is great people, its Division I, it's a new challenge for me, and I thought it would be a great opportunity for me and my family."
Wood knows SDSU's softball team can succeed, but that will take time.
"The biggest thing this year is to build a softball culture and to instill some leadership, accountability, discipline,and to work hard everyday to work to be the best," she said.
And when that softball culture is established, Wood feels that the team can be a top competitor in NCAA Division I softball.
"My goal is to keep recruiting to make us better, to be at the top of the Summit League, and to Make the NCAA Tournament," Wood said. "All of those things are long term goals.