Wedemeyer steps down as head soccer coach, assistant promoted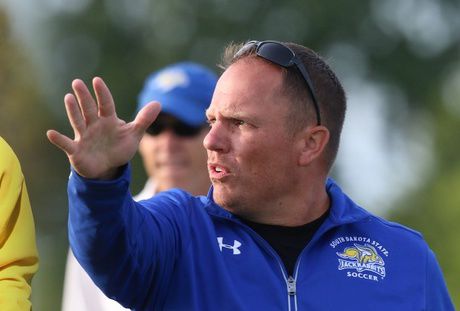 By ANDREW HOLTAN Sports Editor
February 1, 2017
South Dakota State's women's soccer coach, Lang Wedemeyer, announced Tuesday, Jan. 31 that he will be stepping down as the head coach after accepting a job as head coach at Liberty University.
Wedemeyer was 161-123-39 as the Jackrabbits head coach and has been the only head coach in the program's 17-year history. He also led the Jacks to four NCAA Tournament appearances and four Summit League Tournament championships.   
SDSU Athletic Director Justin Sell appointed assistant coach Brock Thompson as the new head coach. 
This will be Thompson's third head coaching job. He was at the University of Mary from 2001-03 and the University of North Dakota from 2005-07. He has been an assistant coach at SDSU for the past nine seasons and all four NCAA Tournament appearances.