Credit security should be student priority after Equifax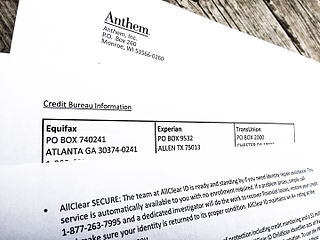 News broke Sept. 7 that one of the national credit reporting agencies, Equifax, had experienced a data breach over the summer.
Names, social security numbers, birth dates, addresses and driver's license numbers were stolen from thousands of Americans. Additionally, credit card numbers for more than 200,000 consumers were exposed.
College students are just getting started in creating a credit history. If you have a credit card or a student loan, you have a credit history.
Information about the type of credit, amount of credit, payments and length you've had the credit are reported to the three national credit-reporting agencies — Equifax, Experian and Trans Union.
The credit report is documentation of your credit history. In the future, when you apply for credit, creditors will check your report to determine your creditworthiness.
If you are applying for Federal Financial Aid through the FAFSA (Free Application for Federal Student Aid), the federal government does not review your credit report to determine your qualification for the assistance.
It is possible the data breach affected college students.
Just like consumers of all ages, it is possible.
Visit the Equifax Security website and click on "Potential Impact" to find out if your data was affected.
Once you have entered the requested information, you will receive one of two messages: "personal information was not impacted" or "personal information may have been impacted."
Do not stop there.
Find out if you have a credit history by checking your credit report.
Consumers can review one report for free annually from each credit bureau through the Annual Credit Report website.
This website is the only site that provides the reports for free. Do not use a site that requires you to enter financial information to get the report.
For information about credit reports and how to keep your information safe, visit the iGrow website.
Lorna Saboe-Wounded Head is the SDSU Extension Family Resource Management Field Specialist and can be reached at [email protected]