India Night to share authentic Indian culture and cusine
This story was sponsored by the Indian Student Association.
Explore the culture of India without getting on an airplane.
India Night hosted by the Indian Student Association gives attendees a glimpse into the beautiful culture and variety of India through a variety of performances and authentic Indian cuisine.
India Night is 6-8:30 p.m. on Sunday, Feb. 24 in the Volstorff Ballroom. Doors open at 5:30 p.m. Tickets are available at Office of International Affairs, Information Exchange and the Office of Multicultural Affairs.
SDSU student tickets are $10, nonstudents and faculty are $15, and children above 5 years old are $5.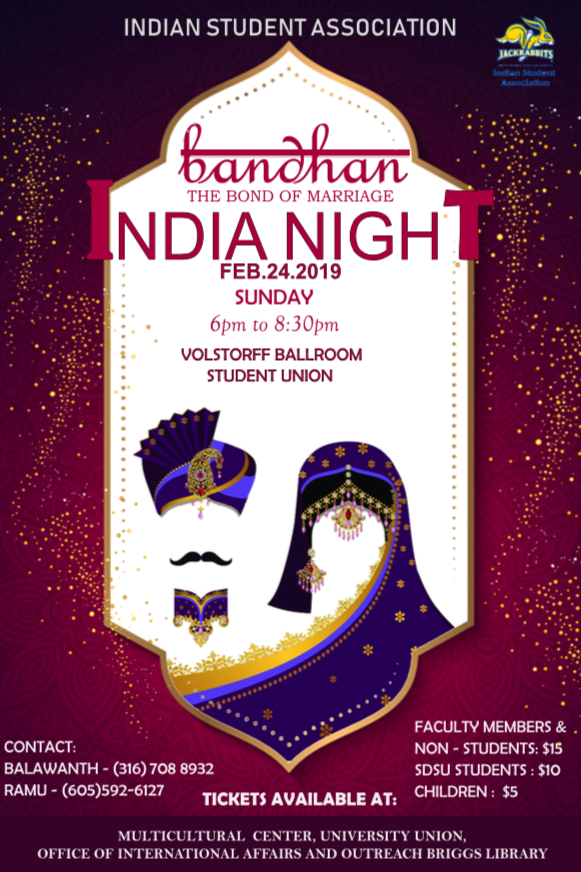 For more information please contact
Balawanth Jadhav (President) 316-708-8932
Ramu Kakumanu (Vice-President) 605-592-6127
Arun Bawa (Cultural Chair) 605-690-5780