Romantic, tragic history of Valentine's Day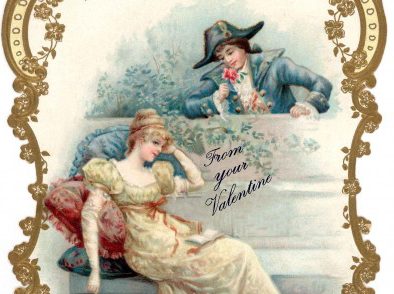 Chocolates, flowers and romance weren't necessarily a part of the origin story of Valentine's Day. Rather, prison, execution and heroic acts inspired the day.
According to National Geographic, the day is all based around legendary men named Valentine.
Although there are lots of romantic aspects of Valentine's Day, the different legends behind the origins of this day can bring an even more romantic view to this universal day of love and romance.
The first legend claims that when Claudius II was ruling Rome, he thought that single men made better soldiers compared to those who had wives and families. A law outlawed any man to be married, a priest serving in Rome, as well.
Valentine found this unreasonable and began marrying couples in secret. Eventually, he was found out by Claudius II and sentenced to death.
Another legend suggests there was another a saint also named Valentine who was a bishop in Terni. He tried to free Christians from the trials and animosities of Roman prisons. Valentine was found out and put into prison.
However, while in his time in imprisonment, he was speculated to have fallen in love with the prison jailer's daughter who would visit him now and then. On the day Valentine was set to be executed, he wrote the girl a love letter that he signed "from your Valentine."
If the phrase sounds familiar, it is. Cards signed with "your valentine" can be found at the ends of a lot of cards and letters were given out nowadays.
Recognized as a martyr for generations to come, Feb. 14, allegedly the day of Valentine's death stands for not the end, but the start of a celebration of love.
"Valentine's Day is about sharing all the love you have for your favorite person and making them feel extra special," said sophomore nursing major, Jillian Ewald.
No one has to be in love to celebrate and be a part of Valentine's Day, but simply a participant of the what the day represents.
Serving not only as a day of love, Valentine's Day is also a day of appreciating those that mean something in our lives. People such as friends and family members shouldn't miss out on the affection this day brings either.  
"This is Izzy and my's first Valentine's Day together as a married couple so I'm going to get flowers and wine for her and my mom," said sophomore human biology major, Wyatt Meendering. "It'll be a good little moment for us as a family."
Friends celebrate Valentine's Day by getting together and having iconic "girls' nights" where chocolate may or may not be purchased, and face masks are enthusiastically plastered onto faces as the night of binge-watching rom coms begins.
"On Valentine's Day I like to hang out with my friends and watch romcoms with my friends; The Longest Ride is one of my favorite movies to watch together with everyone," said sophomore agricultural education major, Hannah Groth.
An extravagant display of love or even a simple letter or text could be an opportunity to celebrate in proper Valentine's Day spirit.
Take into consideration that maybe this holiday you can take a whirl at one of these simple acts and make someone's day that much brighter, and if that isn't motivation enough, do it anyways in honor of Saint Valentine.