Feminists wanted: Program coordinator recruits for minor
There are currently only five students pursuing a minor in women's and gender studies at South Dakota State University.
Becky Kuehl, a professor of communications studies, hopes to grow the number of students in the program during her time as program coordinator.
Kuehl has been a part of the Women's and Gender Studies Advisory Committee since coming to SDSU in 2011. In January 2019 she was named head of the women's and gender studies program.
Her role as the coordinator includes ensuring the quality of the minor, scheduling advisory committee meetings, recruitment and campus programming such as the April Brooks Woman of Distinction Awards, formerly called the Women of Distinction Awards.
The women's studies minor has been offered to students at SDSU since 1980. In 2016 the program's name changed from "women's studies" to "women's and gender studies" in order to be more inclusive.
"It's important because it's really one of the few programs on campus where students are really exposed to the social construction of gender and sexuality to open up to more of an awareness to make interactions more valuable,"  Kuehl said.
Kuehl is reaching out to organizations on campus like Gender and Sexuality Alliance, Feminist Equality Movement and the Office of Diversity, Inclusion, Equity and Access in order to recruit a more diverse group of people to the program.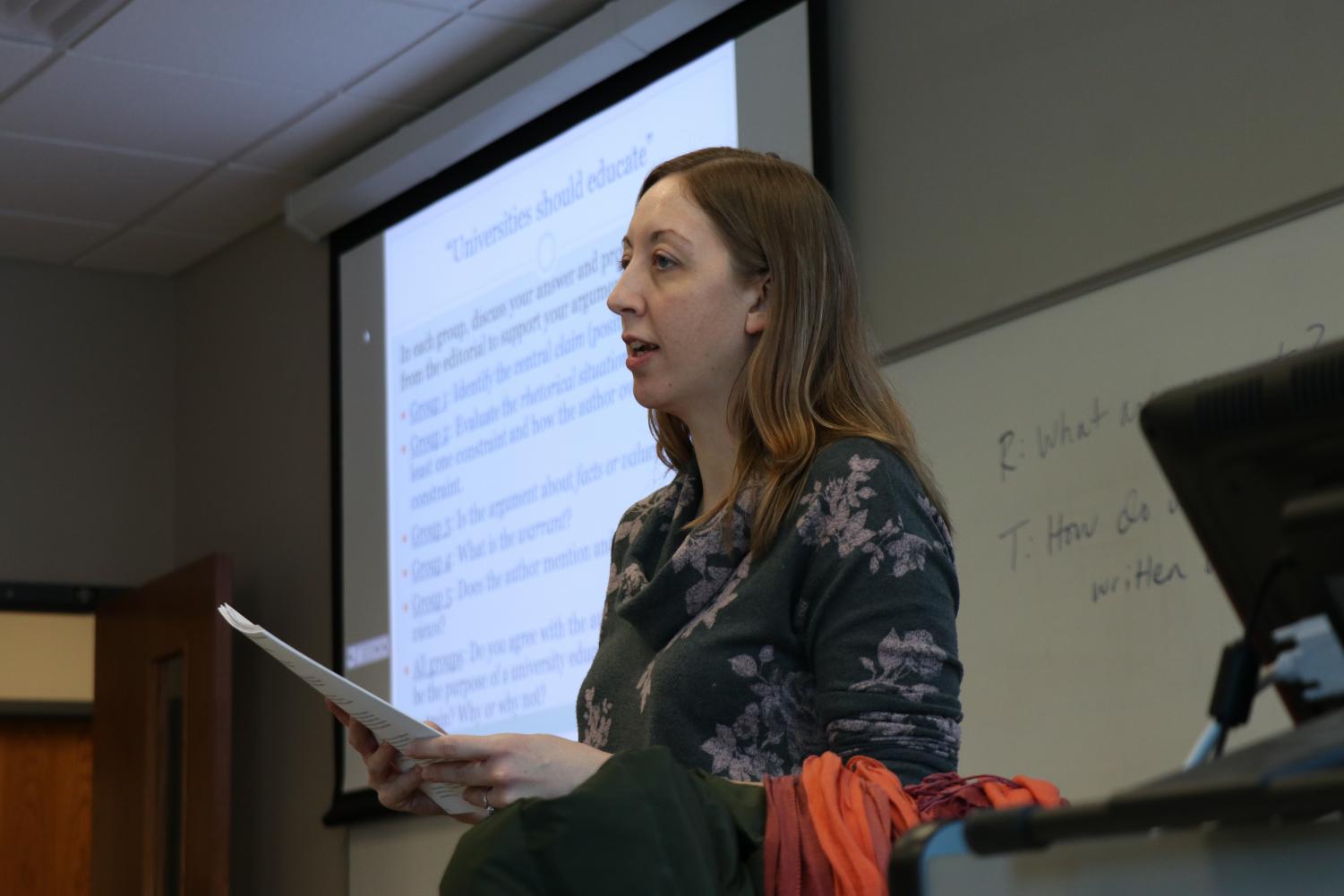 The minor requires 18 credits for completion including Women in Literature, Introduction to Women's Studies and a one to four credit Independent Study, the additional nine credits come from electives.
Kuehl doesn't currently teach any classes for the minor, but she said eventually the Women's Studies 101 (WMST) course will rotate through the professors who sit on the advisory committee.
Sharon Smith is an associate professor of English at SDSU and currently teaches the WMST course.
"There are so many things that we need to change in terms of people facing different types of prejudices and discrimination based on their gender or sexuality and in order to change the system you have to understand how the system works," Smith said. "The program does a nice job of providing that education for people who are interested in moving on and engaging in activism projects."
Despite the negative connotations that often accompany the word feminism, Kuehl still outwardly identifies as a feminist.
"There are definitely terms that tend to be triggers or terms that immediately put people into a kind of ideological camp, so 'feminist' is one of those terms," she said. "To me, feminism really is about gender equality."
Kuehl said the minor aims to prepare young men and women to work with people from all different backgrounds both in and out of college.
"The most valuable part of the women's and gender studies minor is that you are going to work with people who are different from you and the courses in this minor help prepare you for understanding how those differences shape our worldviews," Kuehl said.