New high-performance computing cluster thrills researcher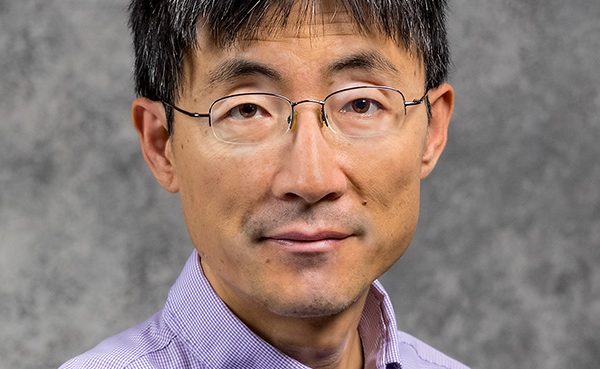 When Xijin Ge learned South Dakota State University was not only going to add a high-performance computing cluster and a 100-gigabyte internet connection, he was excited.
"I was like a kid in a candy store, just so excited about the speed in which I was going to be able to download and analyze genomic data," said Ge, an associate professor in the Department of Mathematics and Statistics. As a bioinformatician, he develops and uses computational tools to mine public data to investigate complex biological processes, such as what causes cells to divide at the beginning of life. "After downloading and analyzing more than 2,000 large data sets in a couple of days, I have enough results to start writing a paper. Without the new cluster, it would have taken months."
Mike Adelaine, the university's vice president of technology and security, said the new cluster is like having 3,000 high-performing desktop computers working in unison. He added the new internet connection is similar to comparing the autobahn to a county highway.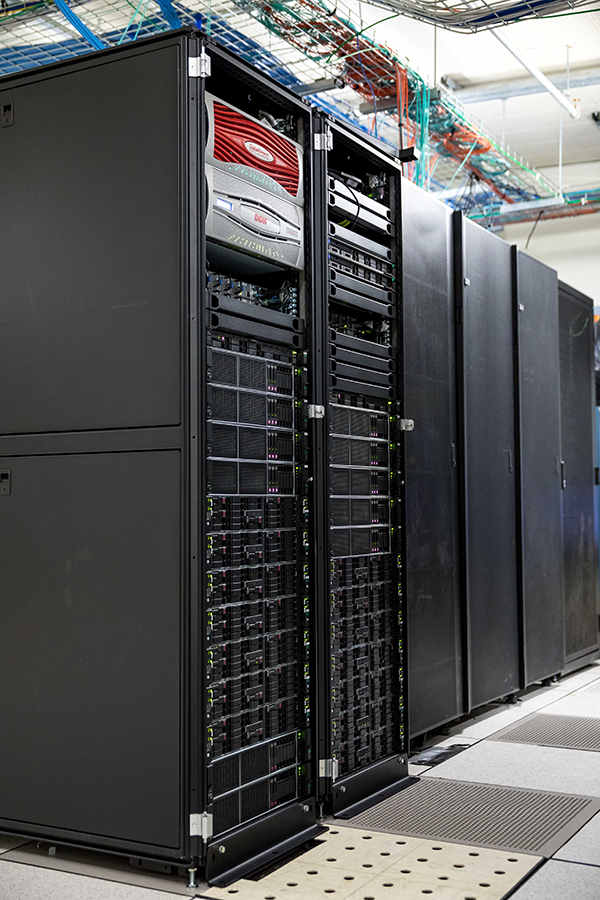 The university previously had only a 10-gig internet connection. South Dakota State is the first university in the regental system to have the 100-gigabyte speed. According to Dave Hansen, director of information technology for the South Dakota Board of Regents Information Systems, Dakota State University, the University Center in Sioux Falls and the University of South Dakota will also be on the 100-gigabyte connection. Plans are to also have a redundant 100-gigabyte connection.
"The R1 research institutions will now look at us as partners because of the 100-gig connection," Adelaine said, referring to the 130 institutions classified by the Carnegie Classification of Institutions of Higher Education for having the highest research activity. "Our researchers work with colleagues all over the world and that will grow as we have some unique datasets that other people will be interested in. We're now seeing the building of centers of huge data. Our researchers will either provide data to or get data from those repositories. You have to the capacity to move that data and do in a reasonable amount of time. We can now do that."
Hansen said the National Science Foundation and research-focused entities took to work with entities that have the 100-gigabyte internet connection.
Ge looks forward to what's next in research at South Dakota State.
"With a drastically improved infrastructure, plus fantastic support team led by Kevin Brandt, you start to think big about what's possible," Ge continued, "There is a massive amount of genomic data available online. If you have a good question, there are a lot of opportunities now. I'm optimistic about what we can do with this almost unlimited resource."