How to be a better person: New Year's edition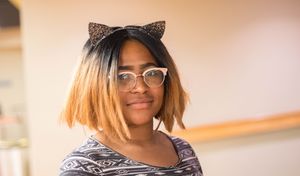 Hello, it's me again. I had a feeling the title would get your attention; if you're reading this, it worked. 
It's 2019, and I can't begin to say how excited I am that each, and every one of you made it into the new year. Like all new year's we begin with resolutions,  a number of things we would like to change or work on in the new year. However, we tend to leave out the most important—building the inner self.  Spiritual or not, working on the inside self plays a key role in what manifests on the outside. So, here are three easy steps to be a better you in 2019. 
Step one: Turn the apologies into gratitude. 
I know a lot of women can relate to the need to constantly apologize, even when they aren't wrong. Here's a little trick I learned. Whenever you feel compelled to apologize, switch it up into gratitude, try "thank you for your patience," instead of "sorry for wasting your time." Not only will it build your confidence, but it'll set the pace for all your other interactions. 
Step two:  Adopting a positive vision. 
This is one of the life-changing things you can do for yourself this year. Being in college is hard and we run into frequent stumbling blocks daily, which makes it hard for us to have a positive outlook on a lot of things. Well, I'm here to tell you to speak positivity into reality. Did you lose an internship? Tell yourself the many ways you get to be productive in other unexplored ventures. Did you just get out of a relationship? Think about the possible platonic and romantic relationship you can start or develop. 
Step three: Be kind to yourself.  
It may seem odd to have this on here, but the truth is we often sacrifice our own wellness for the sake of conformity, either in our social or business relationship. So, I compel you to take an hour a day every day to be kind to yourself above all else, it's a habit you won't regret forming this year.
I truly do hope that 2019 brings you self-love and realization, in the best way possible. Remember, the longest relationship you'll ever be in is with yourself, be kind. Cheers!
Amanda John is a sociology major and can be reached at [email protected]