Top spots for coffee cravings
With the last days of the semester coming to a close and the first days of finals quickly approaching, caffeine is a must-have study essential. However, it can be a challenge to find a good place that can fulfill the late night need for an energy boost.
1.Choco Latte: This hotspot, which is open from 5:30 a.m. to 7 p.m., is a great place to grab some coffee as well as a fun place to study if you are sick of the library. They offer a wide range of teas, coffees, pastries and candies along with free Wi-Fi as long as your purchase something. The cozy environment is can make working on group projects and trying to relearn a semester of biology a little more enjoyable.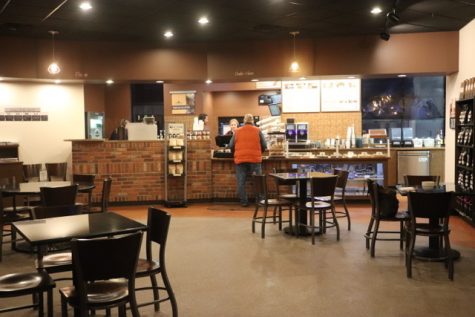 2. Cottonwood Coffee: Located in the heart of downtown, Cottonwood Coffee has everything you need to satisfy a caffeine craving. From chai to americanos to lattes, they have you covered. Better yet, they are also open Monday through Sunday from 7 a.m. to 10 p.m. which is perfect for when you are gearing up to pull an all-nighter.
"I really love Cottonwood for meeting friends at or for taking a break from studying in my dorm," said Hannah Smith, a freshman early childhood education major. "They have a really relaxed atmosphere which makes it great for this time of the semester."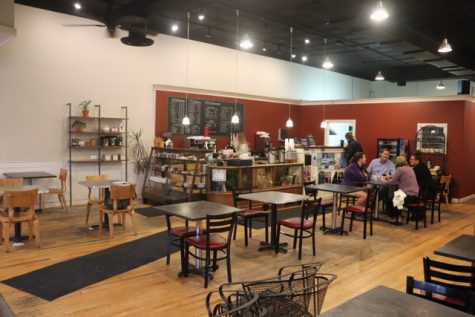 3. Starbucks: No go-to coffee list would be complete without mentioning arguably one of the most popular coffee shops, Starbucks. Although it is not a corporate store, Starbucks, located in Hy-Vee, is open 6 a.m. to 9 p.m. and has everything from the new holiday drinks to frappuccinos to iced teas and refreshers. Even most blended drinks and teas contain caffeine, so if you are in need of a pick-me-up to get you through your chemistry notes, Starbucks is your one-stop shop.
4. Scooter's: If quick and easy is what you are going for, then Scooter's is your place. Hot, blended, and iced drinks, smoothies, muffins and breakfast burritos are just a few examples of what can be found on the menu. Although they close at 7:30 p.m., they open at 5:30 a.m. which makes them a great place for a morning coffee run as well.
"Scooter's is the best for when you are on the go and don't want to wait in lines or sit down," junior civil engineering major, Cole Andersen, said.
5. Kool Beans: This whimsical downtown cafe has all the staples you might need, including latte art, cute decor and a great location. Kool Beans is open from 6 a.m. to 6 p.m. and can make for the perfect study spot. What started as a hobby out of a garage, quickly became one of the best hang-out spots in town.