Consider right timing for pets while in college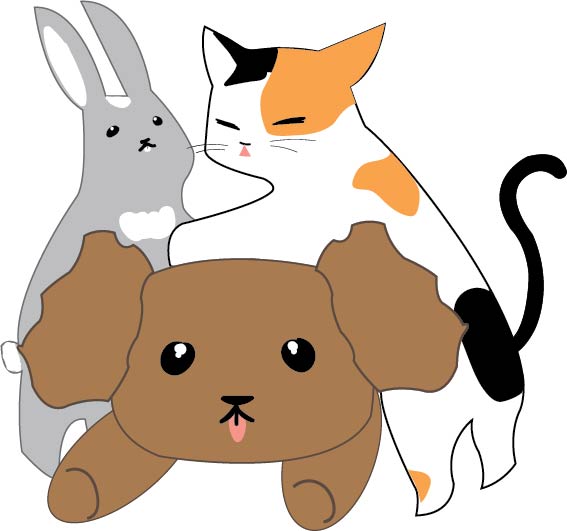 While in college the idea of getting a new puppy or kitten can sound like a great idea. They are cute, cuddly, make great Instagram posts and can provide emotional support.
Pets also require a substantial amount of attention and are a big time commitment. So, it is important to evaluate whether you are really ready for one while in college. For junior journalism major Natalie Morris, it took years of wanting a dog before
she felt like the timing was right for her to get her Toy Poodle, Theo.
"Obviously living in dorms, I knew that getting a pet was not an option for me. So, when I finally moved into an apartment that was pet-friendly, I knew it was the right time," Morris said.
For fifth-year senior nutrition dietetics and biology double major Allison Haltli, figuring out where she was allowed to have her cat, Mr. Finnegan, was one of the toughest parts.
"Not many places allow pets, so that is something I wish I would have known earlier," Haltli said.
However, having the right living space is not the only thing to think about when considering getting a pet.
Pets also take a lot of time away from studying, hanging out away from home and general free time that you might have usually had because your new furry friend requires your attention and training, especially while they are still young.
"I feel like potty training is usually the number one problem for everyone," Morris said. "Theo does well, but it took a lot of work to get him there. Even still, he sometimes has accidents and I have to remember he is just a baby."
Having a pet while in school can sometimes conflict with the busy schedule that being a student generates. Allie Miller, a senior agricultural science major, adopted her Mini Lop rabbit, Jack, from the humane society about a year ago. Miller said she had a hard time leaving him when she leaves for long periods of time because of classes.
Although it takes a lot of work, having a pet can be extremely rewarding and enjoyable.
"He [Mr. Finnegan] brings such a positive vibe to the rooms and he is there when sometimes no one else is," Haltli said.
The bottom line is pets should be well thought out before they become a part of your life because they take a lot of responsibility. If you get a pet before you're ready it can lead to neglect or having to give it away which can be avoided.
"Just because they are a cute puppy, or any kind of animal, doesn't mean they can't make messes and be naughty sometimes. It is a time commitment, but it
can also be so worth it," Miller said.