South Dakota State has played 121 seasons of football. Each new team has brought an assortment of new players, and unique names.
This year, one name on the roster jumped out compared to the rest: Krockett Krolikowski.
That raised the question: is that the most unique name to appear on the South Dakota State roster?
So here are the top five names — with bonus honorable mentions — in the history of Jackrabbit football.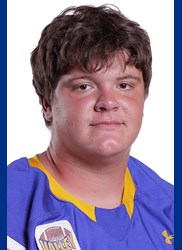 Krockett Krolikowski
His name really just speaks for itself. The alliteration is pure gold. And Krockett for a first name? That's just cool.
Expect to hear the defensive lineman's name called a lot more in the upcoming years as he makes more of an impact for the Jacks.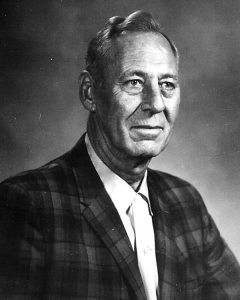 Weert Engelmann
(or Wuert)
Not only does Engelmann have a Hall of Fame name, he also had an illustrious career in three sports. Engelmann, a graduate of the 1930 class, ran track and played both basketball and football.
Engelmann was one-fourth of a second from participating in the 1928 Olympics and finished fifth in the decathlon tryouts.
After playing for the Jackrabbits, Engelmann played in the NFL for four seasons, where he helped the Green Bay Packers win two NFL Championships.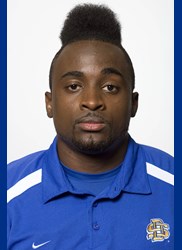 General Parnell
Having a first name like General makes you a first ballot Hall of Fame name, hands down.
Parnell played for South Dakota State from 2007 to 2009 after transferring from the University of Idaho, where he redshirted. Parnell finished third on the 2009 squad with four interceptions.

Billy Ray Kirch
Over the years, Kirch dished out plenty achy breaky hearts to opposing offenses. He led the 2005 squad with 78 total tackles.
Kirch graduated in 2006 and now serves as the defensive coordinator for the Northwestern Red Raiders in Orange City, Iowa.
Art Vandall
Vandall lettered for the SDSU in 1937, when the Jacks went 4-5.
South Dakota State media guide has no statistics for Vandall, but if he played anything like his name he got his fair share of takeaways from opposing offenses.
Honorable mentions
Guy Youngberg, Whiston Kaleimamahu, Vern Schoolmeester, Gus Theodosopoulos, Dirk Kool, James Salisbury and Robert Coffey.