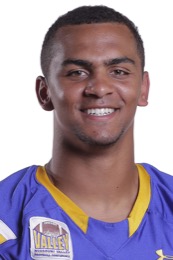 Taryn Christion, senior, quarterback, South Dakota State
The Jacks offense runs through the Sioux Falls native. Christion is able to make a difference against opposing defenses both through the air and on the ground. Christion is the career holder for the schools' touchdown passes and total offensive yards. This year, he will be without his two top targets from last season but will have returning receivers in Cade Johnson, Marquise Lewis, Jacob Brown, Adam Anderson and Alex Wilde.
"[He's] just a prolific player, he has all the tools," Montana State head coach Jeff Choate said of the signal-caller.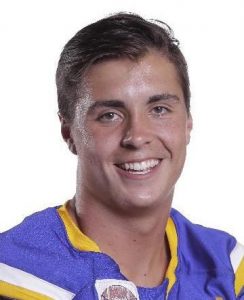 Logan Backhaus, sophomore, linebacker, South Dakota State
While much of the linebacking spotlight is on junior Christian Rozeboom, much of the attention for Backhaus gets lost. Last year, Backhaus earned a starting spot and made 55 tackles, five of which for losses. Backhaus also forced turnovers last year, causing two interceptions and two fumbles. Backhaus was named to the Missouri Valley Football Conference All-Newcomer Team last season.
"Number 12 is a guy that maybe gets lost in Rozeboom shadow a little bit," Choate said. "The Logan Backhaus kid, very rangy kid, 6'4 but he runs really well,"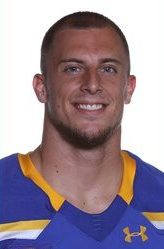 Brandon Snyder, senior, safety, South Dakota State
Snyder, a Larchwood, Iowa native, will play in his first game at Dana J. Dykhouse Stadium against Montana State. Snyder transferred to SDSU over the summer after leaving the University of Iowa. For the Hawkeyes, Snyder was a key contributor in 2016 when he forced three fumbles, three interceptions and made 85 tackles. He played during the Iowa State game.
"He's a physical kid, didn't take a lot of plays for him to show up on the game film against Iowa State as limited as that was," Choate said of Snyder.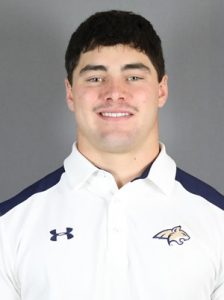 Troy Andersen, sophomore, running back/quarterback, Montana State
Last year, Andersen played as both a running back and linebacker. This season? He's the signal caller for the Bobcats. While Andersen can make throws to receivers, the offensive attack for the Bobcats strives on the ground. Last week, against Western Illinois, Andersen was able to scorch the Leatherneck defense for 145 rushing yards, while throwing for just 81 yards. Andersen was the Big Sky Freshman of the Year.
"[It's] kind of a unique deal, but boy is he a good football player," South Dakota State head coach, John Stiegelmeier said.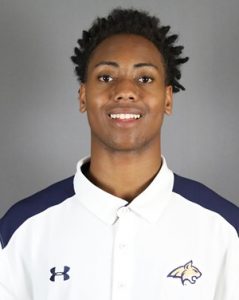 Travis Jonsen, junior, Wide receiver/quarterback, Montana State
Jonsen, once a four-star recruit and Oregon Duck commit, now is on the Bobcats roster. Jonsen lost the starting quarterback job to Andersen but has found a spot on the roster at wide receiver. Jonsen left Oregon in 2017 and transferred to Riverside Community College, where he threw for 372 yards and four touchdowns. He also made a difference on the ground with 425 yards and three touchdowns.