With finals next week and this being The Collegian's last issue of the school year, I decided to take a look back at this year's five most memorable moments in South Dakota State sports.
1. Seth Gross wins SDSU's first-ever Division I Wrestling Championship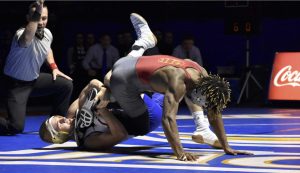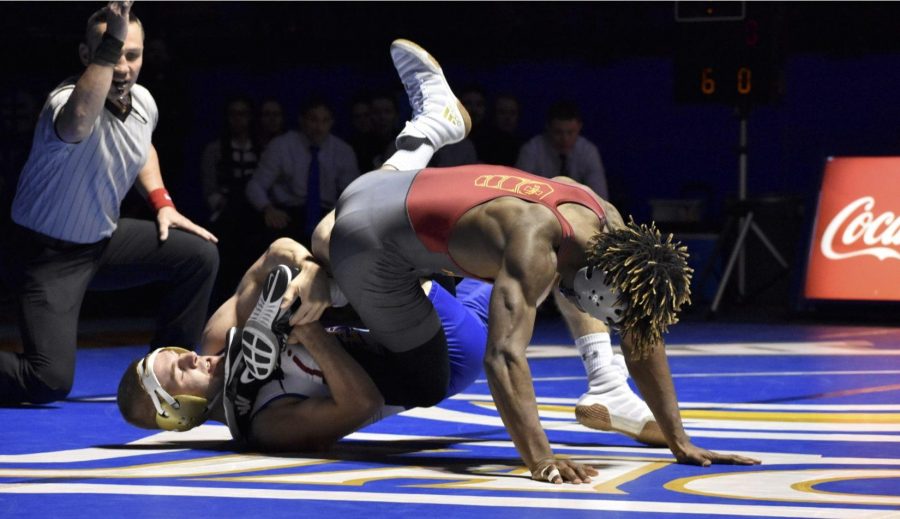 Junior wrestler Seth Gross came up short in the 2017 NCAA Wrestling Tournament and was on a path to redemption in 2018. Gross lost only one match in the regular season when he moved up to the 141-pound weight class to face Wyoming's Bryce Meredith. Gross defeated Stevan Micic of Michigan in the national championship 13-8 and finished with a record of 29-1 in the 2017-18 season. This was the first national champion for SDSU since going to Division I.
2. Men's and women's basketball win Summit League Championship
Some media members called it "the biggest day in South Dakota sports history" when the SDSU men and women were matched up against USD in the Summit League Basketball Championship. Even though the games weren't all that competitive, it was a good day for SDSU. The men defeated the Coyotes 97-87 and the women won 65-50. Both teams fell in the first round of the NCAA Tournament.
3. Football defeats North Dakota State in Dakota Marker Game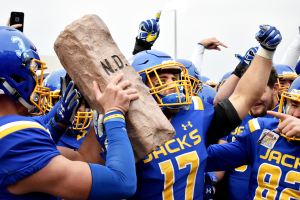 The Jackrabbit football team needed a great performance against NDSU if they wanted to make the FCS Playoffs, and they did just that. SDSU dominated from start to finish, forcing five turnovers and defeating the Bison 33-21. This was the second straight season the Jacks won the Dakota Marker Game. The Bison, did however, go on to win the FCS Championship and the Jacks fell to James Madison in the semifinals.
4. Soccer goes undefeated in Summit League regular season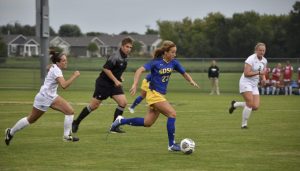 The 2017 season for the SDSU soccer team ended abruptly when they fell to North Dakota State 2-0 in the semifinals of the Summit League Tournament. But that doesn't erase what the Jacks did in the regular season. SDSU went 11-5-3 overall and 7-0 in the Summit League.
5. King and Cayo win Summit League Athlete of the Year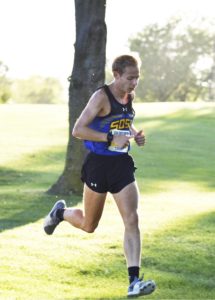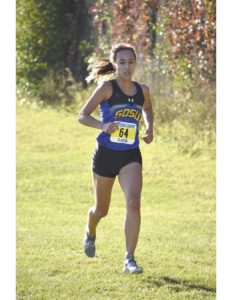 Junior Rachel King and sophomore Chase Cayo each won Summit League Athlete of the Year in cross country. Both won the Summit League Championship race. King and Cayo also competed in the NCAA Midwest Regionals. King came in 10th and Cayo came in 45th.