SDSU granted research in sustainable agriculture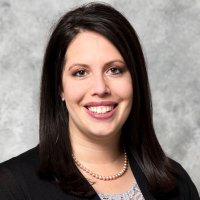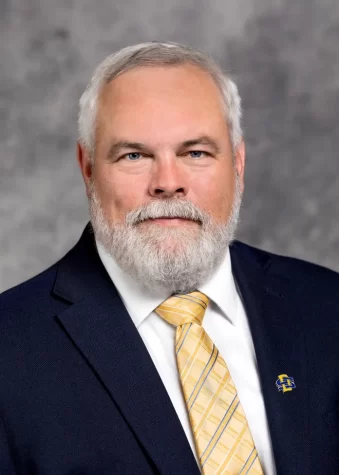 South Dakota State University researchers and students will study ways agriculture can change to meet the challenges of global warming thanks to a three-quarter million grant.
The United State Department of Agriculture's National Institute of Food and Agriculture announced SDSU as one of the recipients of the $749,977 Higher Education Challenge grant. According to the press release, the purpose of the grant is to, "develop the future workforce in food, agriculture, natural and human sciences fields by leveraging honors education." 
Rebecca Bott-Knutson, dean of the Van D. and Barbara B. Fishback Honors College, and Joseph Cassady, South Dakota Corn endowed dean of the college of agriculture, food and environmental sciences (CAFES), are the co-project directors. They are working with a team of other land-grant and minority-serving institutions in food, agriculture, natural and human sciences programs, including Oklahoma State University, Texas A&M University and Virginia Tech. 
These four institutions will lead the nationwide initiative that was created from the grant: the Justice Challenge. 
Cassady said he thinks SDSU was chosen because, "We identified important issues facing our society, put together a national team, and therefore (were) chosen." 
Bott-Knutson said she thinks the program will be a good learning opportunity for students at SDSU.
"[The Justice Challenge] will focus on systems thinking, collaborating with students from other places, and ultimately prepare graduates who are going to take on those challenges in the world," she said. 
Honors students from across the country will be taught by professors from participating institutions about issues surrounding sustainability in agriculture, especially when it comes to climate. While the directors would like to see many different kinds of students enrolled, Cassady hopes that students who have little knowledge about agriculture apply. 
"Our growing days in South Dakota agriculture have increased, and it changes what we can grow," Cassady said. "This project is not trying to prove what is causing climate change. What we're proposing is how does our food system need to adapt in response to climate change." 
The three-year program began in September 2022 and is scheduled to end in August 2025. To apply, students must complete a simple application, answer a few questions and submit a letter of recommendation. The application can be found on SDSU's website. 
The program will act like a class, and students will participate in an opening colloquium, chosen signature experiences, a field course and an online conference. Students will also get the opportunity to travel to Stillwater, Oklahoma.
These activities won't cost students, thanks to the grant. The only cost students will have to pay is if they choose to enroll for credits, an option for those who want to fill needed credit hours. 
If honors students choose to enroll for credits, they can also apply these toward their honors credits requirements. 
"Students could possibly fill half their honors credits," Bott-Knutson said. "I'm confident they would be able to pick something for their capstone in one of these areas, as well."
While honors students will get something out of this project, CAFES students will also notice an impact. This initiative is a part of a growing movement of sustainability in the college. 
The college recently received an $80 million Climate Smart Ag Grant. Cassady said $30 million of it will go toward research identifying best practices, and the rest will go toward building a marketing system that would be sustainable beyond the life of the grant. 
"A producer may say, 'I've been using best practices, but I don't get financially rewarded for doing the right thing.' What we're looking at is how do we develop financial incentives to reward folks," Cassady said. "If it's not profitable, it's not sustainable."