Bands Journey, Toto come to Sioux Falls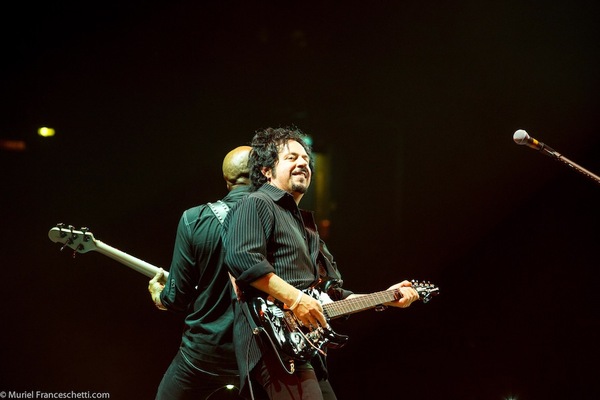 Legendary rock bands Journey and Toto are stopping in Sioux Falls for their 50th anniversary "Freedom Tour" March 24. This will be the first time that Journey has played in Sioux Falls since 2016 and the first time ever that they've played with Toto in the city.
If you are looking to attend and still haven't gotten tickets, you better hurry because, according to  Doria Drost, marketing director for the Denny Sanford Premier Center, "We are expecting a full house with this concert. For ticket sales, our venue nearly reached 3,000 tickets sold in the presale window alone, and within the first day of the public on sale, we had already hit over 50 percent of our available ticket sales for the show. There are still a few sets available for the show, but we expect it to sell out."
You also don't have to worry about any frustration with Ticketmaster since, according to Drost, the people in charge of the tour have chosen AXS Ticketing over the other ticket seller.
And even though this is their 50th anniversary tour, don't think that their age is going to get in the way of putting on a strong performance.  
"We are confident with a band with as much experience in touring and performing as Journey has, that this will be a phenomenal and high-quality show for all of our audience members," Drost said.
According to their website, while famed lead vocalist for Journey, Steve Perry, will not be returning, Arnel Pineda, who has been lead singer since 2007, will continue to take up the mantle as front man for the band.
Toto also has undergone some role changes over the years, with the only remaining original member being lead vocalist and guitarist Steve Lukather.
While Toto is the lesser-known band of the two, most fans have heard something by one of their many previous members. This is because the members of Toto are prolific studio musicians and have played on, according to their web
site, 5,000 total records and have sold over half a billion records in total. This means that 95 percent of the world has heard a song by a member of Toto. While they are the smaller name on the ticket, they are one of the most listened to bands in history.
Drost said she wants people who 
attend the concert to know that, "We are very excited to be able to bring these artists to the Sioux Falls community." 
The facility has policies in place for all ticketed events, including cashless concession stands and a clear bag policy. Information on both policies can be found on the website.