Valentine's Day activities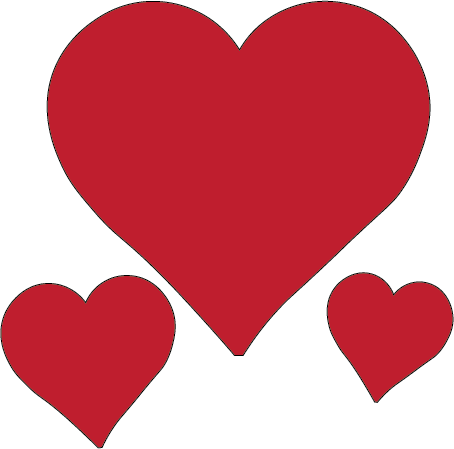 UPC Pool Party
When: Monday, Feb. 14, 8 p.m. to 9:30 p.m.
Where: Wellness Center pool
What: Watch a movie and relax in pool floaties
Cost: FREE
Hot date? No date? An avid enjoyer of floating in people-soup like a person wonton? Either way, the University Program Council invites you to join them in watching "Valentine's Day," a break-up and make-up film based on the pressures and expectations of Valentine's Day featuring big names in their glory days. Stop by the Wellness Center pool at 8 p.m. on Valentine's Day to grab a tube and float to the work of Julia Roberts, Ashton Kutcher, Jennifer Garner, Taylor Lautner, Bradley Cooper, Anne Hathaway and Taylor Swift!
Chemistry Club
When: Thursday, Feb. 10, 7 p.m. to 8 p.m.
Where: Avera Health Science Center room 043
What: Valentine's Day themed Kahoot
Cost: FREE
Do you think you know Valentine's Day? Test your knowledge on the holiday with the Chemistry Club Feb. 10 from 7 p.m. to 8 p.m. in the Avera Science Center room 043. Who knows, you might find chemistry between you and a fellow chem-Kahooter. It could put an entirely new meaning to the words "my chemical romance."
Make & Take Monday
When: Monday, Feb. 14, 2:30 p.m. to 5 p.m.
Where: Agricultural Heritage Museum
What: Crafting dog Valentine's Day magnets
Cost: $1 per magnet kit
Whether your Valentine has a furry friend or your Valentine is your furry friend, you can show your love for them with a dog-themed magnet! Every second Monday of the month, the Agricultural Heritage Museum hosts Make & Take Monday. This upcoming Make & Take Monday lands on Valentine's Day. Stop by the Ag Museum between 2:30 p.m. and 5 p.m. to craft a magnet for just $1. Magnet kits will also be available to take home. Think about the joy that will be on your dog's face when they see that you made a magnet just for them.
Valentine's Family Fun Day with the Agricultural Heritage and Art Museums
When: Saturday, Feb. 12, 10 a.m. to 1:00 p.m.
Where: Agricultural Heritage Museum Main Gallery, Art Museum
What: Crafts, activities and games
Cost: FREE
The South Dakota Agricultural Heritage Museum is partnering with the South Dakota Art Museum for a morning filled with Valentine's Day themed crafts, activities and more. This event is free and open to the public including SDSU students, faculty and staff. Even if you don't have kids, younger siblings, a date or any other person you can use as an excuse to get out of the house on Valentine's Day, you can take yourself out on a fun little excursion to the museums!
Agricultural Heritage Museum
"We are co-hosting this event-filled day with the art museum, and we'll both have a few different crafts and activities spread around the gallery," Sarah Jacobs, the Agricultural Heritage Museum's education coordinator, said. "As far as the Ag Museum's activities go, we will have a station where folks can make farm animal valentines and Valentine's scratchers. We will also have a lineup of games throughout the day!"
Art Museum
"There's a variety of craft activities that are in kits that people can create here at the Art Museum on Family Fun Day," Donna Merkt, South Dakota Art Museum director, said. "If families prefer to have them made at home, they can take the kits to go as well. We will have puzzles, games and a full scavenger hunt at the art museum for anybody who would like to join us. Galleries are open and free as usual this Saturday, so we hope to see families and crafty students stopping in."