3 ways to get started volunteering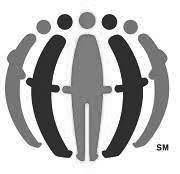 Employment opportunities.
Resumé builders.
Transferable skills.
Meaningful connections.
Real-world experience.
These are all available to you and will cost only a few hours of your time.
Volunteering allows you to give back to your community and check each of these things off  your list. 
Not sure how to get involved? To take the uncertainty and anxiety out of finding an organization to help, here are three ways to start volunteering.
Call 211 or visit the South Dakota Helpline Center website
The South Dakota Helpline Center is a nonprofit organization that offers three main services: the 211 information helpline, their 24-hour suicide prevention hotline and a volunteer connections service.
On the organization's website, you can search for opportunities in Brookings, Sioux Falls and the Black Hills. They also offer options to search for positions in a variety of categories to find the right fit.
The volunteer connection service provides position descriptions and contact information for nonprofit organizations seeking volunteers in the area you have chosen, with in-person and virtual options available.
Jessica Flanders, a senior nutrition and dietetics student at SDSU, found some of her volunteering opportunities through the Helpline Center. She's spent time with Jacks Cupboard, the Brookings Farmers' Market, the Salvation Army and the Brookings Health System.
In addition to the Helpline Center's resources, Flanders also has found volunteer opportunities through clubs and organizations she's involved with on campus to help her continue to make a difference in the community.
"I have been volunteering for a long time, even prior to my college experience, so I've always enjoyed helping," Flanders said. "I think volunteering can be really rewarding in many aspects and students should volunteer their time whenever able."
Get involved with the Nonprofit Leadership Alliance
SDSU's chapter of the Nonprofit Leadership Alliance, a nationwide organization designed to develop strong and effective leaders, is active on campus and in Brookings. Their mission is to promote volunteerism and the professional development of members. In their monthly meetings, they host nonprofit professionals from the area to talk about their organizations and their own experiences.
"We try to bring in as many nonprofits as possible because each are different in their own nature," Faye Wooden, who serves as the NLA's service project coordinator, said.
They also gather for volunteer service projects and work with organizations such as the Brookings Backpack Project, the Salvation Army and Feeding Brookings.
Another recommendation NLA President Casey Stickland, a junior leadership and management of nonprofit organizations major, has for getting involved in the nonprofit field and volunteering is reaching out to instructors or nonprofits directly.
"If you're interested, talk to professors Kim [Gustafson], talk to Teri [Johnson], talk to Dan [McColley]," Strickland said. "They have connections that we as college students don't have where they can reach out on your behalf … Getting those connections with professionals around town really helps."
Wooden said: "The nonprofit community is so welcoming. They want you to learn. They're so eager for you to learn."
Visit nonprofits around campus or volunteer virtually
You also can log volunteer hours without stepping a foot off-campus or leaving the comfort of your couch.
On-campus, you can spend your time with organizations like Jacks Cupboard, the Agriculture Heritage Museum or the South Dakota Art Museum. These opportunities allow you to learn more about their impact on campus and the Brookings community as a whole.
If all of this still sounds intimidating, you can spend your time volunteering virtually through a variety of different websites. Organizations like VolunteerMatch provide opportunities for you to find a good fit whether the organization you're volunteering with is on Main Street or in New York. Their search features allow you to find organizations through location, interests and skills, making your ideal opportunity available with just a few clicks.