Music Review: Unique country artist scores hit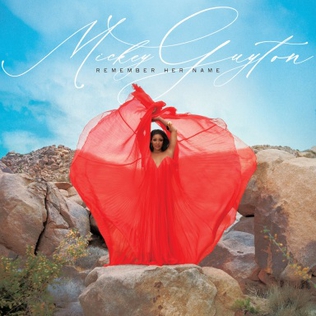 For over a decade, Mickey Guyton has been the only Black female artist signed to a major Nashville label. She made her proper debut in 2015 with her single "Better Than You Left Me," which was a moderate Top 40 hit on country radio, but it wasn't until last year when her song "Black Like Me" was released that she would find any sort of major success. 
Released in the wake of the Breonna Taylor and George Floyd murders, the critically acclaimed song would serve as the lead single for Guyton's debut album, Remember Her Name, and earned her the distinction of being the first solo Black female artist nominated in the country field at the Grammy Awards. 
Now, her long awaited and anticipated debut album has arrived. In its 16 songs, Guyton sings about her personal struggles and frustrations about being a Black female country artist while seamlessly tying in other topics like love and social justice. 
The title track, which kicks off the record, is a tribute to Breonna Taylor, who was a Black female murdered last year. 
"The frustration that I've felt as an African-American has been a part of my process for a while," Guyton said in an interview with Country Music Television (CMT). "So the song, and album, are dedicated to [Breonna Taylor] and giving her the justice that she deserves."
On the passionate ballad  "What Are You Gonna Tell Her?" Guyton sings to young women aspiring to be artists in the music industry. 
"I was trying so hard to fit into the stereotype of what country music is, that I forgot why I fell in love with country music," Guyton said. "We've been in this period where it's all about having a good time and drinking and girls. It's so heavily male-dominated that I don't hear myself, and I don't see myself within it anymore. Country music is three chords and the truth. So I wrote my truth."
Sonically, the album leans more into the country-pop territory, which might be a turn away factor for traditional listeners, but it certainly won't be one for modern listeners. The project overall is very cohesive, yet each track stands out in its own unique way. The order of the tracklist is also very well balanced and helps give the album a very consistent pace.
With Remember Her Name, Guyton brings her journey to life; the highs and the lows, and although this project was a decade in the making, it was well worth the wait. It's another reminder that Guyton is one of the most unique artists in country music currently, and that she's bringing something different to the table that many of her peers aren't.
If someone has a live music event they would like to be featured in future articles, email Christian Larson at [email protected].
Other Major Album Releases
10/22/21- The Lockdown Sessions by Elton John and Blue Banisters by Lana Del Rey
10/29/21- = by Ed Sheeran and What A Song Can Do by Lady A
11/5/21- Voyager by Abba
11/12/21- Red (Taylor's Version) by Taylor Swift and An Evening With Silk Sonic by Silk Sonic