Hobo Day Events: the fun and safe alternative to drinking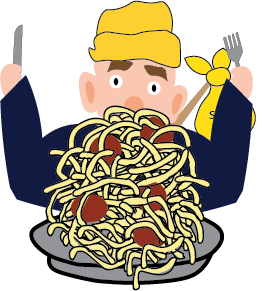 Hobo Day Events: the fun and safe alternative to drinking
It's no surprise that many college students like to party, but the week of Hobo Day is not the time to get an infraction. 
According to the South Dakota State University crime report, University Police gave out many violations for illegal use of drugs and alcohol last year: 395 liquor violations and 49 drug violations.   
Granted that last year COVID-19 greatly impacted alternative activities for students to take part in, this year things are different. There are activities planned throughout the week that can be great options for students to partake in and to be safe while having fun.
The Hobo Day Committee has been working hard at coming up with activities for students to enjoy and celebrate the week of homecoming. According to Marie Robbins, Grand Pooba of the committee, they have been scheduling and planning for about a year.
There are new events this year such as the service event that is put on by the University Program Council, and there are many events that everyone loves that will be making a return to campus.
Students are encouraged to attend these events as it creates more fun and energy. Many students who have experienced these events before are eager to have them back this year.
"My favorite part about Hobo Day is the overwhelming sense of school spirit that permeates the day, from the parade to the football game, the campus atmosphere is simply unmatched," senior Zebadiah Johnson said.
These events are free to all students on campus, and everyone is welcome. The more students that can attend, the more fun it can be for all.
Bum Over
Wednesday at 7:30 p.m.
In the Volstorff Ballroom, groups of students should bring their own supplies so they can build their own hobo shanties out of cardboard. Students can show off their carpentry skills and show their Hobo spirit with their own designs.
UPC Service Event 
Thursday at 5:30 p.m.
Students can meet on the Sylvan Green for an event put on by the UPC and sponsored by the SDSU Foundation. There they'll get to learn about service opportunities in the community and enjoy performances from Alpha Psi Omega and the Bum Band. There will also be food trucks, ice cream, giveaways and a DJ. 
Rally at the Rails
Friday at 5 p.m.
In downtown Brookings, students can attend a night full of fun. There will be games to play and entertainment like the Pride of the Dakotas marching band and the Bum Band. There will be vendors and food trucks for the hungry hobos that attend.
Hobo Day Parade
Saturday at 9:30 a.m.
Students are able to attend the homecoming parade, which starts on North Medary Avenue. Students can watch the parade as the unique floats ride down the route and see more performances of the Pride of the Dakotas marching band and the Bum Band, with many other local bands to follow.
Hobo Day Football Game
Saturday at 2 p.m.
Help cheer on the SDSU football team as they take on the University of Northern Iowa at Dana J. Dykhouse Stadium. Go Jacks!
Hobo Night Live
Saturday at 7 p.m.
There will be many fun activities for students located in the Student Union. Hobo Nigh Live will feature a comedian and hypnotist as well as have games, a dance and an opportunity to win prizes. The comedy show will start at 8:30 p.m.