Scams that Target College Students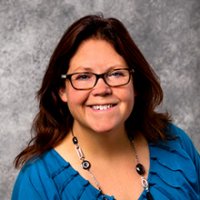 Scammers prey on vulnerable populations. Their goal is to take advantage of anyone who is making a purchase, signing a contract or applying for a loan. 
New scams are created every day; the way to avoid scams does not change. Scams can be related to scholarships and financial aid, employment, student loan debt relief, credit card offers, public wi-fi and social media.
Never pay to:
Apply for a job,
Receive a scholarship,
Receive a monetary prize.
If someone contacts you from a business or organization that you don't have a relationship with and asks you to send money to receive or qualify for what they are offering, do not send money or provide financial account information. A good rule of thumb to follow: if you didn't make the contact, it may be a scam.
If you did not make the initial contact, be aware. If you do make contact—for instance, when applying for a scholarship or financial aid—make sure the site is legitimate (.gov, .edu) and is secure if you need to provide personal information.
Do not send money, provide account information or purchase gift cards to get a service. If you are searching for an apartment in another city, you will most likely need to pay a security deposit. Pay attention to the web address where you are sending the deposit. Have your bank verify that you are sending the funds to a legitimate recipient. Don't make the payment over the phone.
Avoid responding to solicitations. Do your research when you are applying for loans, searching for apartments, applying for a job or seeking financial aid. If you are not sure if a company or site is legitimate, contact me ([email protected]) for advice.
 For more information about managing your finances go to the SDSU Extension website (https://extension.sdstate.edu/family/family-finances).