Students receive up to $1,100 through new federal grant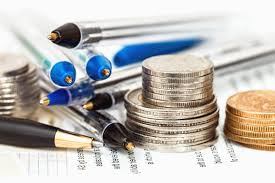 Brina Sturm, Assistant Lifestyles Editor
September 14, 2021
Signed into law March 11, 2021, the Higher Education Emergency Relief Fund III (HEERF III) is providing $39.6 billion to institutions and students in order to ensure higher education continues during the COVID-19 pandemic.
The Department of Education's final rule of eligibility, as stated in the American Rescue Plan Act of 2021,  is, "students who are or were enrolled in an institution of higher education during the COVID-19 national emergency are eligible for emergency financial aid grants from HEERF." 
In short, this means that all university students are expected to receive a grant. 
While many college students have already received their grants, several questions remain; Director of Financial Aid and Scholarship Beth Vollan answered.
Q: What is the grant that students recently received or will soon receive?
A: The grant is the Higher Education Emergency Relief Fund III (HEERF III), authorized by the American Rescue Plan (ARP).
Do all students get grants this semester?
All degree-seeking students enrolled for this fall semester have or will receive the grant. We gave some smaller awards to those enrolled in the summer semester.
How will students receive the grant?
The grant will be disbursed to your bank account this week through direct deposit, or, if you don't have direct deposit set up, by paper check mailed out to your student refund address.
Many students are wondering why they may have received a different amount than their peers. What "tiers" did SDSU define for the grant?
The Department of Education legislation said we have to prioritize students with financial need. PELL-eligible students got the highest grants, followed by those just outside the qualifying range, then those with a higher Expected Family Contribution (EFC). Students enrolled in 4 credits or less qualified for half-time grants, splitting their tier amount in half.
Can students expect another grant next semester?
We do not have any money reserved for next spring. Unless the federal government releases more funds, students should not expect another HEERF grant.
Have questions about your financial aid? Contact Financial Aid Services at [email protected]
HEERF III Tiers
Tier 1: PELL grant-qualifying students — $1,100
Tier 2: Students just outside PELL range, lower EFC* — $850
Tier 3: Students with higher EFC— $700