May Day Music Festival to highlight student musicians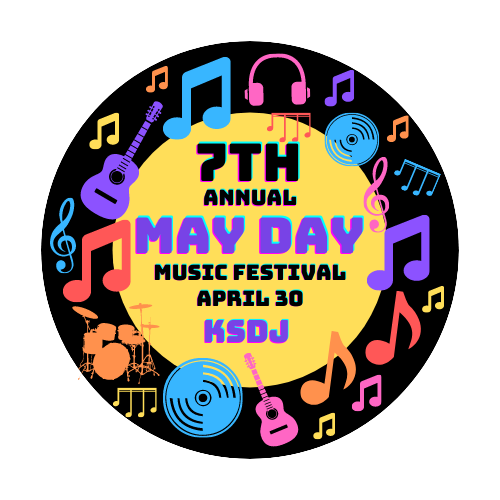 The 7th annual May Day Musical Festival will take place this Friday, with performances by Sioux Falls-based band, Tenenbaums, and a full lineup of student performers.
The festival will start at 4:30 p.m. on the Sylvan Green with student artists performing first. One headliner, Hayden Woods, is set to perform at 5:45 p.m., with Tenenbaums taking the stage at 7 p.m.
South Dakota State University's student-run radio station, KSDJ, and the University Programs Council (UPC) sponsor the event every year and organize the artists, vendors and prizes.
Tenenbaums has been releasing music since 2015 and describes their sound as indie rock.
"We decided it would be best to try and stay local with our bands this year," Tori Berndt, KSDJ station manager, said when asked why they chose Tenenbaums.
To accompany the performances throughout the evening, there will be local food trucks and yard games that people can win prizes for.
Attendees can also win prizes for just showing up and tapping their student ID or participating in social media events.
Students will have a chance to win a new Crosley record player if they follow @sdsupc on Instagram, "like" the post pertaining to the giveaway, share it on their story and tag a friend in the comment section.
Additional prizes include gift cards to Amazon, Target, Walmart and Starbucks and two $50 University Bookstore gift cards.
Although KSDJ is an "alternative rock" station, the festival features many different types of music.
"We try to have a wide variety of music … so it attracts the most amount of people," Berndt said.
Sage Mowry, a junior animal science major who goes by the stage name SD Mowzer, is a country rapper performing at 5 p.m.
"I like making music people like to listen to; I like seeing people's faces when they hear something they like," Mowry said.
Mowry released his newest single, "Turn Up," last Friday, April 23. All of Mowry's music can be found on Spotify.
Hayden Woods, junior aviation major and the headliner for Tenenbaums, has been a DJ since 2010 and mixed music for singers like Carrie Underwood and Brad Paisley.
"My sound is like electronic dance music," Woods said. "When I play in front of people who aren't really used to alternative dance music, I like to make it fun and enjoyable to listen to. …  I play a drum and bass set, but I do like record scratching. That stuff is kind of interesting and people seem to like it when I do that stuff."
The festival is free for all who attend. Social distancing and masks are encouraged.