Alcohol Diversion program to open for first-time marijuana offenders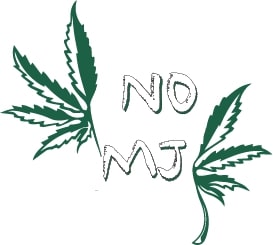 The office of the Brookings County State's Attorney plans to allow first-time marijuana offenders to complete a substance-abuse diversion program instead of  having the conviction on their criminal record.
The program was initially designed for underage drinking offenders, but with coming changes in South Dakota's marijuana laws, Brookings State's Attorney Dan Nelson plans to open the program up for marijuana offenders.
Nelson said the diversion program holds people accountable to the law in a way that's outside the court system.
"I'm not interested in convicting people for marijuana, but I am interested in holding those people accountable because they ultimately broke the law,"  Nelson said. He sees it as a win-win for the offenders and the community.
The Brookings County substance abuse diversion program includes 10 hours of community service, a three-hour alcohol awareness class taught by Prime Life and a $100 fee.  The training must be completed within 30 days.
Currently in the program for underage alcohol consumption, if the training is completed, the diversion program dismisses underage consumption charges without establishing a criminal record.
If an offender remains crime-free for 13 months after completing the program, their arrest record may be expunged, as well.
"We can use that same framework for marijuana," Nelson said.
The program has had 200 successful completions with an 85% success rate since it was introduced two years ago.
The change in accepted participants comes after voters approved medical and recreational marijuana on the ballot last November, and the legislature considered additional marijuana reforms this spring.
While medical marijuana will become legal starting July 1, allowing residents with a license to possess up to three ounces or grow up to 12 plants, recreational marijuana has been held by the courts.
The South Dakota Supreme Court will hear arguments on recreational marijuana this week, and likely come to a decision sometime this summer.
The South Dakota State Legislature also passed a law making it illegal to consume marijuana in a motor vehicle, but could not agree to decriminalize marijuana possession through consumption.
South Dakota is the only state in the country where it is illegal to have THC in your bloodstream.
Rep. John Mills (R-Volga) said the legislature seems to have come to an agreement that marijuana has been over-criminalized in the past, and that marijuana issues were sure to come up during the next legislative session in January.
Since marijuana is federally illegal, it cannot cross state lines. All marijuana used by South Dakotans for medical purposes will have to be grown in the state.
With the legalization of medical marijuana, there are still some legal questions that will have to be cleared up.
Nelson said he is not sure how law enforcement will deal with medical marijuana license holders who seem to be transporting marijuana across state lines.
"The state is going to have to give us a framework on how to deal with that issue, because as the law is written currently, the answer is unclear," Nelson said.
Nelson would like to remind citizens that, unless the Supreme Court upholds recreational marijuana this summer, it remains illegal in South Dakota.