Niemeyer, Wendell, Bacon elected to Brookings City Mayor, City Council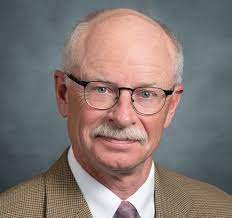 Brookings City voters elected Oepke "Ope" Niemeyer to the city's top position as mayor. Incumbents Nick Wendell and Patty Bacon won reelection to serve another term on the city council. 
Niemeyer took 2,088 of the 3,488 total votes cast, with candidates Jeff Miller and Bradley Walker receiving 1,166 and 234, respectively.
Wendell was the top vote earner in the Brookings City Council race with 2,036 votes and Patty Bacon with 1,726 coming in second.  
Other city council candidates included Nick Schmeichel (1,271), Isaiah Crevier (1,187) and Nate Holden (329). 
The election of Niemeyer as mayor will result in a vacant city council seat to be filled by appointment. The city council is set to discuss the vacancy filling process at the April 20 meeting. 
In addition to the city elections, the Brookings School Board also had two positions up for election with Keli Books and incumbent Debra DeBates being elected. 
Books earned 2,282 votes with DeBates earning 2,200. Other candidates included Jade Nelson Withers (1,049) and Jacqueline Johnson (498).