How to financially plan around an internship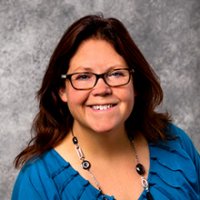 To get a good internship, you are probably being encouraged to start looking for opportunities now, even though the internship may not start for six months. Your major professors may recommend you complete an internship to round out your academic experience, or an internship may be required for your major. Not only do you need to get your resume ready and consider the type of experience you want, but you also need to think about your financial situation.
Paid or Unpaid
Internship
Depending on your career field, the best internships may be unpaid or the pay is minimal. When you are searching for and reviewing internship opportunities, pay attention to the finances. The skills you develop from the experience are important, but if you can't afford to pay for a place to live, buy food or drive to the worksite, the experience won't matter.
If you know that you will likely get an unpaid internship, consider searching in communities where you know that you will be able to live either rent-free or at a very low cost, or start planning now to save money for the experience. Get a job and save your earnings, work extra hours, save unexpected income (tax refund, gift money) or look for ways to reduce your expenses to save more now.
Lifestyle Changes
Working in a professional setting may result in a change in your lifestyle. You may need to dress differently (more professionally), eat lunch at work, have less downtime or drive further to work. These changes may translate into spending money on items you haven't had to think about, or you may have fewer opportunities to spend.
So, when you are thinking about finances for your internship, keep in mind changes in your lifestyle that may have a cost.
Financial Support for Internships
As you are searching for an internship, also look for scholarships that specifically support internship opportunities. Check with financial aid offices, academic advisors and major professors to find out if they are aware of any opportunities. If you are completing an internship with a nonprofit organization, search the community where the internship is located. If you have secured an internship, check with the site supervisor to learn about any opportunities.
Internships are a great way for you to develop skills and knowledge for your professional career. They also provide networking opportunities that will help you in your job search once you graduate. Don't let your financial situation prevent you from pursuing an opportunity.