SDSU alumnus recollects his time as university construction worker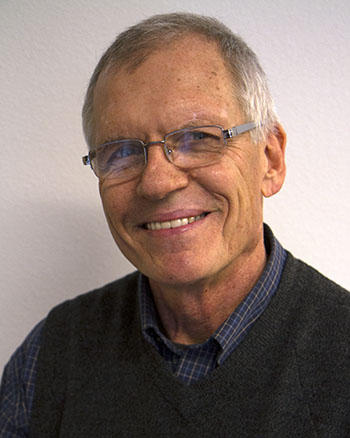 There's a sidewalk on the north side of the Stanley J. Marshall Center that should have my name on it.
It doesn't. But it should. I helped pour it back in the fall of 1972.
That's quite a while ago, now that I do the math. It's such a while ago that I only have vague recollections of my brief-but-entertaining (for observers) career in concrete work.
By "brief," I mean an afternoon one day and part of the morning the next, which was enough of that. For me, anyway. 
Concrete work was tougher toil than I was looking for back in my long-haired, patched-jeans, almost-done-with-pimples years in the early 1970s. It was good money for the time, as I recall, and I was taking a semester off from my journalism studies at South Dakota State University.
Don't get me wrong, I liked the university and its J-school [journalism school]. I liked the instructors and the nosy, newsy J-school students who hung around the halls and newspaper racks in the department, making confident comments about notable news and newsmakers.
Newsmakers included Richard Nixon, who was up to some things that would prove historic in a self-destructive way. He was the talk of our campus, of course, and SDSU was a fun place to be at an interesting time in history.
Even so, I'd run into some courses involving math that made me question my commitment to higher education. Maybe I needed a simpler lifestyle, I thought, with good, honest, blue-collar work and without all the trappings of higher education. And, OK, without the math tests, too.
Despite my slender frame and other evidence to the contrary, I decided that construction work might be for me. And since I was a passionate SDSU basketball fan anticipating the move from the lovable little gymnasium-armory called the "Barn" to sparkling Frost Arena, I liked the idea of leaving my mark on the new sports complex.
So joining a crew of pretty well-paid workers putting in sidewalks at the Stanley J. Marshall Center seemed like a pretty good idea — for about, oh, two hours. That was how long I was allowed to wander around the work site, leaning on my shovel and running a few errands for actual workers.
Then my foreman announced: "I'm going to put you on the power wagon." The news caused some of the older workers to raise their heads. A few smiled. One seemed concerned.
The power wagon was sort of an oversized wheelbarrow with a roaring motor and a cantankerous demeanor. My job was to steer the wagon full of wet concrete from the truck across 50 yards or so of uneven ground to the sidewalk forms on the north side of the building. There, workers waited to be entertained by my approach.
I didn't disappoint. For the rest of the afternoon and a couple of hours the next morning, the power wagon dragged me back and forth across the construction zone. I veered off course. I got jammed up in dips. I needed quick assistance from brawnier crew members to prevent a catastrophic collision or spill.
Entertainment comes at a premium when you're pouring concrete. And I provided it up until morning coffee break on my second day on the job. As my co-workers lounged in the shade, slugged coffee and ate doughnuts, I sipped apple juice and ate a banana.
When others rose to resume work, I bid them farewell and quietly slipped away without the foreman noticing. The crew noticed, of course, and a couple of them even appeared to be disappointed.
I suppose they lost the bet on whether I'd make it until noon.