Former South Dakota Senator, Larry Tidemann, runs for District 7 representative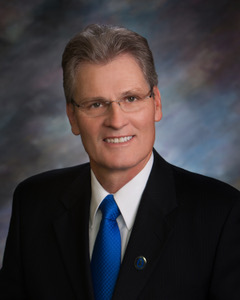 Larry Tidemann is a former South Dakota Senator up for election into the House of Representatives. He has served the state legislature for six years in the house, and then ran for the Senate serving eight years.
Working for South Dakota State University, Tidemann was a leader in agriculture and natural resources for 16 years and worked as director of cooperative extension and associate dean of agriculture for the last six years.
"I think, those experiences, working with people on trying to decide what were their wants and what were their needs, was very valuable as you go through the legislative process and look at the potential bills, or what impacts those bills may have on people," Tidemann said.
Tidemann is also a South Dakota native, SDSU alumnus and Vietnam War veteran. Having spent most of his life working for SDSU, he retired in 2004, but still works to better the university.
"I think that there's a couple things that I did in working with the Student Association from SDSU and the State Students' Association," Tidemann said. "First off, I helped carry the first bill for the Wellness Center. The students had put that forward, done the survey on campus, and they demonstrated that it was a need that they needed to have, and so I carried that for them."
Tidemann also helped pass the Good Samaritan Bill, a bill that forgives underage drinking if a young person was caught by the police because they stayed to help someone who was hurt.
He mentioned the different campus buildings he contributed to in his time in office, as well.
"The remodel that's going on with Frost Arena, the swine building and the cow-calf unit. Those are just a few that I helped get through the process," Tidemann said.
Tidemann also explained how, if elected into the House of Representatives, he would help the state recover from the COVID-19 pandemic. He stressed the importance of getting a vaccine in South Dakota, aiding students and the elderly, improving the community's mental health and distributing funds to rebuild the economy.
"I think that if you check my record, you'll see that I've been a very strong supporter for being a conservative, but yet willing to invest in things that are going to make a difference for the state in the future," Tidemann said.