Gov. Noem confirms five cases of COVID-19 in South Dakota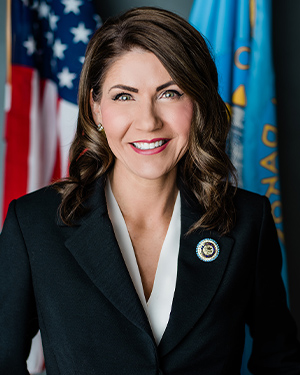 The first five positive cases of COVID-19 have hit South Dakota borders with one possible death among them. 
Gov. Noem confirmed the news in a press release earlier today, saying the arrival of COVID-19 is largely due to increased travel in and out of the state. 
The five confirmed cases of coronavirus occurred in Beadle, Charles Mix, Davison, Minnehaha and Pennington county — the latter is where the deceased male resided. All individuals who caught the disease were over the age of 30 and not linked to one another. 
The deceased male in his 60s was confirmed to have the disease; however, coronavirus has not yet been confirmed as the cause of death. 
The Department of Health is working with the people infected and those that have come in close contact with them to decrease and slow down the spreading of the disease. 
"Our team has been preparing for this for weeks," Noem said in her press release. 
Noem believes South Dakota's health care systems are prepared and qualified to treat cases of COVID-19 in the state.
Noem has also partially activated a state of emergency operation center, which allows the state to co-locate experts on this matter to more efficiently respond to questions and treat people. 
"Without panicking, I encourage all South Dakotans to take this seriously — now is the time to be prepared and stay informed," Noem said. 
People are encouraged to use South Dakota's coronavirus website or call 1-800-997-2880 with any questions or concerns relating to coronavirus in the state. 
Although Noem has activated the state of emergency center, she has not yet declared a state of emergency in South Dakota.