Valentine's Day brings stress to singles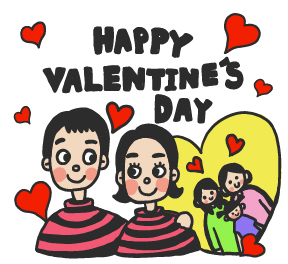 Valentine's Day is right around the corner, but I feel uneasy. I want to be optimistic, but it's hard. When the day comes, I feel as though I will be judged on how I spend my time. I want it to be special, not lonesome. I think this is something we can all relate to whether we have someone special on Valentine's Day or not.
The ultimate goal seems to be finding someone. If we are single at the time, we want to ask someone out or be asked out. However, I believe this is unnecessary pressure that we get stuck in our head. There is no need to rush to meet a "deadline" on Feb. 14 to find love. All things come in good time and rushing a connection can only make things awkward and forced. It may sound canny, but it's best to enjoy the present regardless if you don't have a significant other. I think of this as a sort of energy, and it's important to put it toward self-love rather than relying on strangers.  Instead of trying to impress someone in class or get their attention, it's best to put your energy into those who already love you. On Valentine's Day, call family and friends and appreciate all that they do for you. I am not saying don't go out with a special someone, but just make sure to appreciate the time you spend. Let it all be natural.
Having a significant other can also be stressful on Valentine's Day. There is an expectation for couples to do something special. I think it's a great opportunity to do something sweet, but it's not good to stress about the occasion. It's better to value your time with that person rather than worrying about making everything perfect. The important thing is understanding what that person means to you. I think it's safe to go with your gut and trust that you know your significant other enough to enjoy your time.
Regardless if you have a date, remember to reach out to those closest to you. If all else fails, just remember that chocolate is super cheap the day after Valentine's.