Georgalas hired to lead SDSU volleyball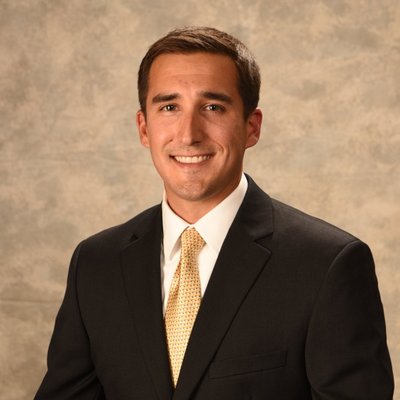 A national search to find the South Dakota State volleyball program's next head coach ended Dec. 23 when SDSU Director of Athletics Justin Sell announced the hire of Dan Georgalas.
"Dan brings high energy and a positive approach to our volleyball program," Sell said in a GoJacks.com release announcing the hire. "His philosophy of how he will build a successful program strongly aligns with the mission and ideals of our department and our university as a whole."
Georgalas, who comes to SDSU after seven years as a member of the University of Wyoming volleyball staff, takes over a program that has been among the nation's worst over the past seven seasons.
Each season since 2012, SDSU volleyball has failed to reach double-digit wins. Going further back, the Jackrabbits have only finished with a win percentage above .500 twice since reaching the NCAA Tournament in 2007.
In other words, there's some work to be done rebuilding the program and making it a Summit League contender — especially with the recent success of the University of South Dakota, which is fresh off a 31-3 campaign and a runner-up finish in the National Invitational Volleyball Championship, and the consistency of the University of Denver, which has won 23 or more matches in six straight seasons.
But Georgalas is no stranger to success.
In his seven years with Wyoming, the Cowgirls never won fewer than 17 matches, including four 20-plus win campaigns. Now, the first-time head coach looks to bring some of that fortune to Brookings.     
"It is important to me to represent South Dakota State University with passion and integrity, and I'm looking forward to creating a great student-athlete experience while building a team culture that the campus and community of Brookings will be proud of," Georgalas said in the release.