Carhartt, why is a utilitarian brand becoming mainstream fashion?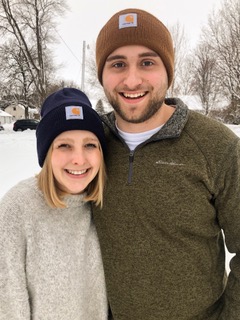 At a school that is centralized around agriculture, it may not be the oddest thing to see the brand Carhartt being worn. But recently, this brand has been making its appearance in the fashion industry and has been worn by those not seeking out its utilitarian purposes.
A quick background: Carhartt is a brand that is known for its work clothes, including jackets, coats, overalls, vests, shirts, jeans, fire-resistant clothing and hunting apparel. The brand was founded with the purpose to create durable clothing for manual laborers.
The apparel is often seen on construction sites, farms and ranches. The clothing is heavy duty with reinforcing rivets at stress points and a variety of durable fabrics that are resistant to flame, abrasion and water.
So why has Carhartt been making its way into street fashion?
I recently learned in my fashion promotion class — a class offered in my fashion studies and retail management major — that back in 2013, Carhartt did a collaboration with A.P.C., which is a French ready-to-wear brand.
Since then, Carhartt has done two more collaborations with this brand. The clothing created from the collaborations combines a touch of style to quality, utilitarian pieces. The publicity Carhartt got from a well-known brand in the fashion industry (A.P.C.) led to more popularity in the public eye. All of a sudden, celebrities such as Kanye West, Matthew McConaughey and Rihanna were spotted wearing Carhart. Pretty soon, the public caught on and that is why the brand is currently so popular.
Another reason Carhartt may have begun to move to street fashion could have to do with Hip Hop culture. Rappers in the '90s began to rap about the realities of street life.
With this came the rougher and more working class oriented clothing to match the music. So, Carhartt began to be worn as streetwear back in the 1990s. Recently, the '90s have been coming back and is currently trendy.
At first, when I began to see the trend emerging, I was not a fan. I could not wrap my mind around why girls were wearing the same hats that farmers from my small hometown wore to work as a fashion statement. 
I'm not sure if it was time or becoming more educated on the brand and why it has made its way into street fashion, but I do like the trend now. I recently purchased a Carhartt beanie myself, and I can honestly say I love it.
It cost $15 and is the warmest hat I have ever worn. Beanies I have gotten in the past were about $20 and not nearly as warm as this one. When purchasing it at Runnings in Brookings, I asked the checkout person if the hats have been a hot commodity, and he said, " Yes, very much so." 
Living in South Dakota my whole life where the temperatures get to be so frigid cold, I've come to the conclusion – why would you not buy the clothes that will keep you warm? So, if Carhartt is going to be both the warmest option and in style, I am going to call that a win-win.