Horses for Heroes program gallops through its third year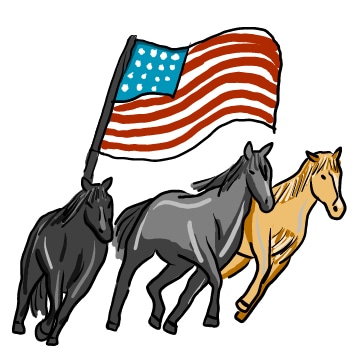 Just three years ago, a collaborative effort between the Veterans Affairs Office and the animal science department brought the start of a new type of therapeutic activity to campus. Now, the program has been awarded a $22,600 grant from the National Veterans Affairs Adaptive Sports Grant Program.
"We hope these purchases will create an opportunity to diversify our participants in the Horses for Heroes program," said Connie Johnson, the Coordinator for Veterans Affairs, in an SDSU news release.
The grant will be used to purchase accessibility equipment, such as a ramp, paraplegic saddles and helmets.
Horses for Heroes introduces veterans on campus and in the community to the world of horse riding, regardless of skill level.
The program consists of six to seven, two-hour sessions beginning with introductions to the horses, then building up to various types of riding. Participants are taught how to properly take care of the horse, saddle up and ride.
Horses for Heroes began with eight participants and has since grown to 12, noted Russ Chavez, the Director for Veterans Affairs.
The total number of participants is partially reliant on the capacity of the animal science program to assist in the teaching, according to Chavez. There have been individuals on standby for the program in the past.
"Our goal is (to have) good mental health programs for our veterans," Chavez said.
A counselor from the Wellness Center's Counseling Services joins participants in the sessions as an additional resource.
New this year will be special coins granted to participants of the Horses for Heroes program as a form of recognition.
"We couldn't do Horses for Heroes without Jen (Eide, the equine teacher and facility manager) and her staff," Johnson said. "They've been great since our office approached them regarding this collaboration opportunity three years ago."
Chavez sees this program as a unique opportunity for the SDSU Veterans Affairs Office to provide a service to veterans that utilizes campus resources — something that other veteran service groups don't have the opportunity to do.