Jackrabbit football receives 7-seed, first-round bye in playoffs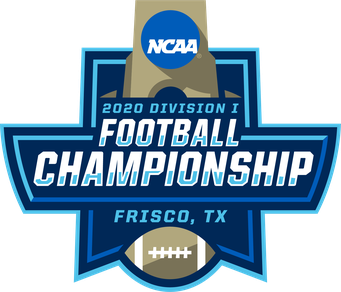 Saturday's loss in Vermillion was shocking to many, and popular thought across the Football Championship Subdivision landscape was that South Dakota State would not receive a top-eight nation seed for the first time since 2015.
But Jackrabbit Nation received another shock Sunday morning — this one much more welcome than the three-point loss at rival South Dakota — when the FCS Playoff Committee awarded SDSU the No. 7 seed.
The Jackrabbits will host the winner of San Diego (9-2) at Northern Iowa (8-4).
National seeds come with an extra benefit outside of hosting at least one playoff game — the top eight teams get a Thanksgiving weekend bye. 
This could be especially critical for the Jacks, who were without running back Pierre Strong Jr. in Saturday's loss and fellow back C.J. Wilson hasn't played since Nov. 2.
Against USD, Mikey Daniel took over the lead-back role and rushed for a career-high 125 yards and a touchdown on 17 carries. But the Jacks' backfield depth has been touted as a strength of the offense all season and will have an extra week to get healthy ahead of the round of 16.
The Jacks lost three of their last five games and finished the season at 8-4, 5-3 in the Missouri Valley Football Conference, but received the committee's favor as the only four-loss team to earn a seed.
Here's a look at the top-eight seeds:
North Dakota State (12-0)

James Madison (11-1)

Weber State (9-3)

Sacramento State (9-3)

Montana State (9-3)

Montana (9-3)

South Dakota State (8-4)

Central Arkansas (9-3)
First-round matchups (to be played Saturday, Nov. 30):
North Dakota (7-4) at Nicholls (8-4) (winner to play at North Dakota State)

Illinois State (8-4) at Southeast Missouri State (9-3) ( winner to play at Central Arkansas)

Central Connecticut State (11-1) at Albany (8-4) (winner to play at Montana State)

Furman (8-4) at Austin Peay (9-3) (winner to play at Sacramento State)

Kennesaw State (10-2) at Wofford (8-3) (winner to play at Weber State)

Villanova (9-3) at Southeastern Louisiana (7-4) (winner to play at Montana)

San Diego (9-2) at Northern Iowa (8-4) (winner to play at South Dakota State)

Holy Cross (7-5) at Monmouth (10-2) (winner to play at James Madison)
Another benefit of receiving the 7-seed is SDSU's potential road through the playoffs.
Should the Jacks continue to advance, they would avoid a matchup with rival NDSU until the title game since the schools are on opposite sides of the bracket. The Bison have ended the Jacks' season four times since 2012.
Assuming the top seeds win the round of 16 games, the Jacks will have to go on the road starting in the quarterfinals. They would presumably face off against 2-seed James Madison, which crushed SDSU 51-16 in the national semifinals two seasons ago.
If the Jacks win in the quarters, the highest remaining seed on that side of the bracket would be 3-seed Weber State, which was upset as the 2-seed in last year's quarterfinals by 7-seed Maine.
While only the 7-seed, SDSU has the third-best odds to win the national title (4%), according to the football power index.
Kickoff of the round 16 matchup is scheduled for 1 p.m. Dec. 7 at Dana J. Dykhouse Stadium.