Brookings' own Batman does research in Caribbean
When Scott Pedersen finally leaves the lecture hall and cadaver lab behind each May, he does what we all wish we could do for our summer break: fly to the Caribbean.
Though it may seem like an island getaway, this is no typical vacation.
Pedersen is a professor for the Department of Biology and Microbiology, teaching undergraduate and graduate level anatomy. For the past 25 years, Pedersen has been traveling to a small group of islands known as the Lesser Antilles to study bats and their habitats.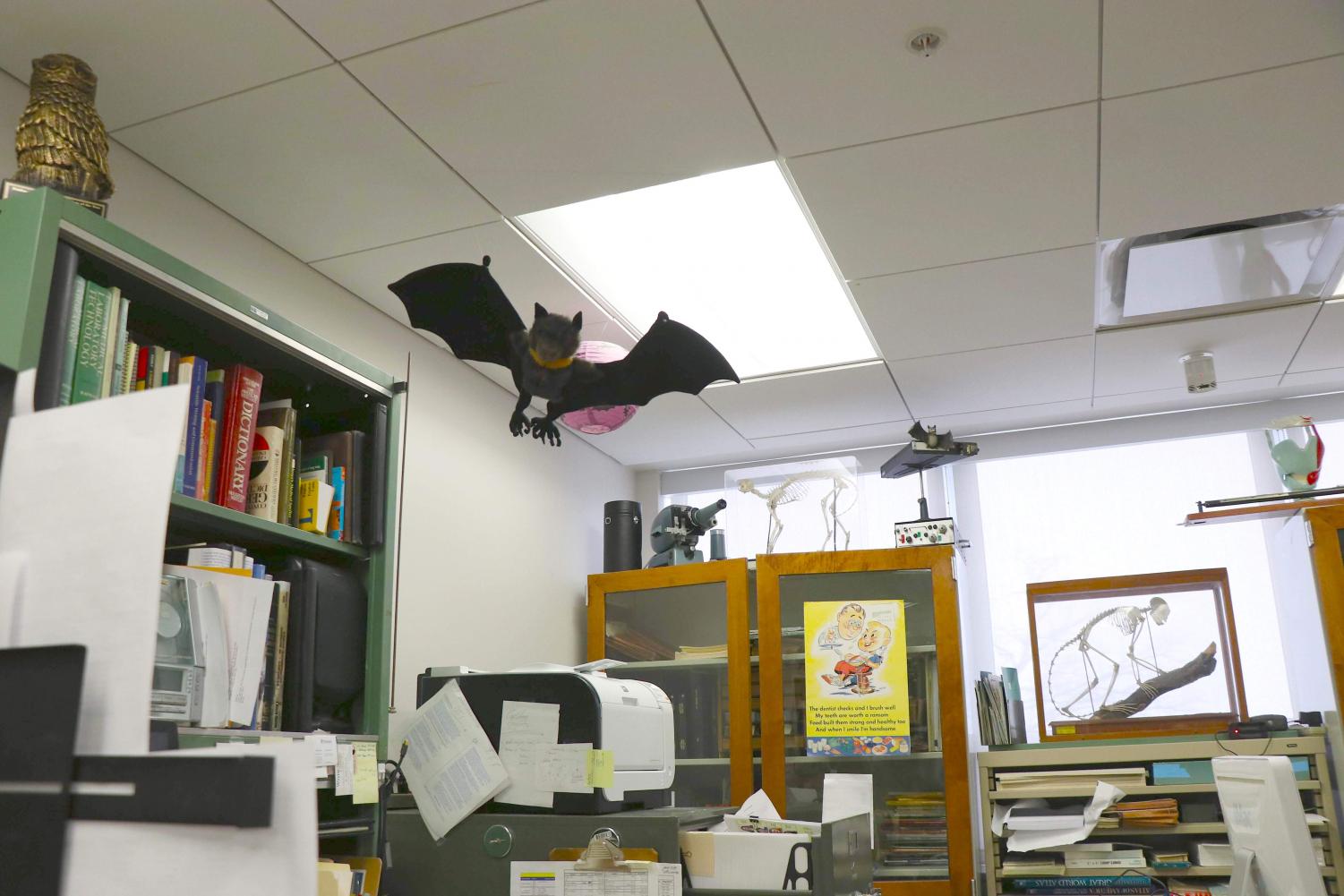 Pedersen's interest in bats began while working towards his Ph.D. at the University of Nebraska-Lincoln.
"When starting my Ph.D., I realized: bats are cool, but nobody else was studying them. Everyone was busy focusing on birds," Pedersen said. "So, I did my research using bat embryos to see how the developing head was built."
Pedersen completed his Ph.D. from the University of Nebraska-Lincoln in 1993; however, he didn't go out searching for more bat research. Looking for a way to decompress after 14 years of post-secondary education, Pedersen began work as an assistant professor at the American University of the Caribbean's School of Medicine in Montserrat, an island of the Lesser Antilles.
"I found my bliss on these islands," Pedersen said. "At first, I would teach for a couple hours every day, then spend the rest of my time relaxing by the beach." However, soon after relearning to relax, the bats called to him again. In 1993, Pedersen began studying the species, habitats and behavior of the bats on the island.
Today, Pedersen aims to observe and describe things that haven't been seen before, and the ever-changing landscape of the Lesser Antilles provides just that. Since Pedersen's research began, multiple hurricanes and volcanic eruptions have completely altered the environment of the islands. These destructive events have allowed Pedersen to see the changes in both habitat and behavior of bats of the Lesser Antilles.
What began as a fairly simple project has evolved into a sizable operation. Pedersen now works with a team of geneticists, zoologists, evolutionary biologists and ecologists from universities across the U.S. to complement his background in anatomy. Additionally, he has trained dozens of the islands' forestry officers to gather data from across the islands.
Though Pedersen may describe it as "museum work," the longevity and scope of his research stand out amongst research at SDSU.
Another unique aspect of Pedersen's research is that it's funded entirely out-of-pocket.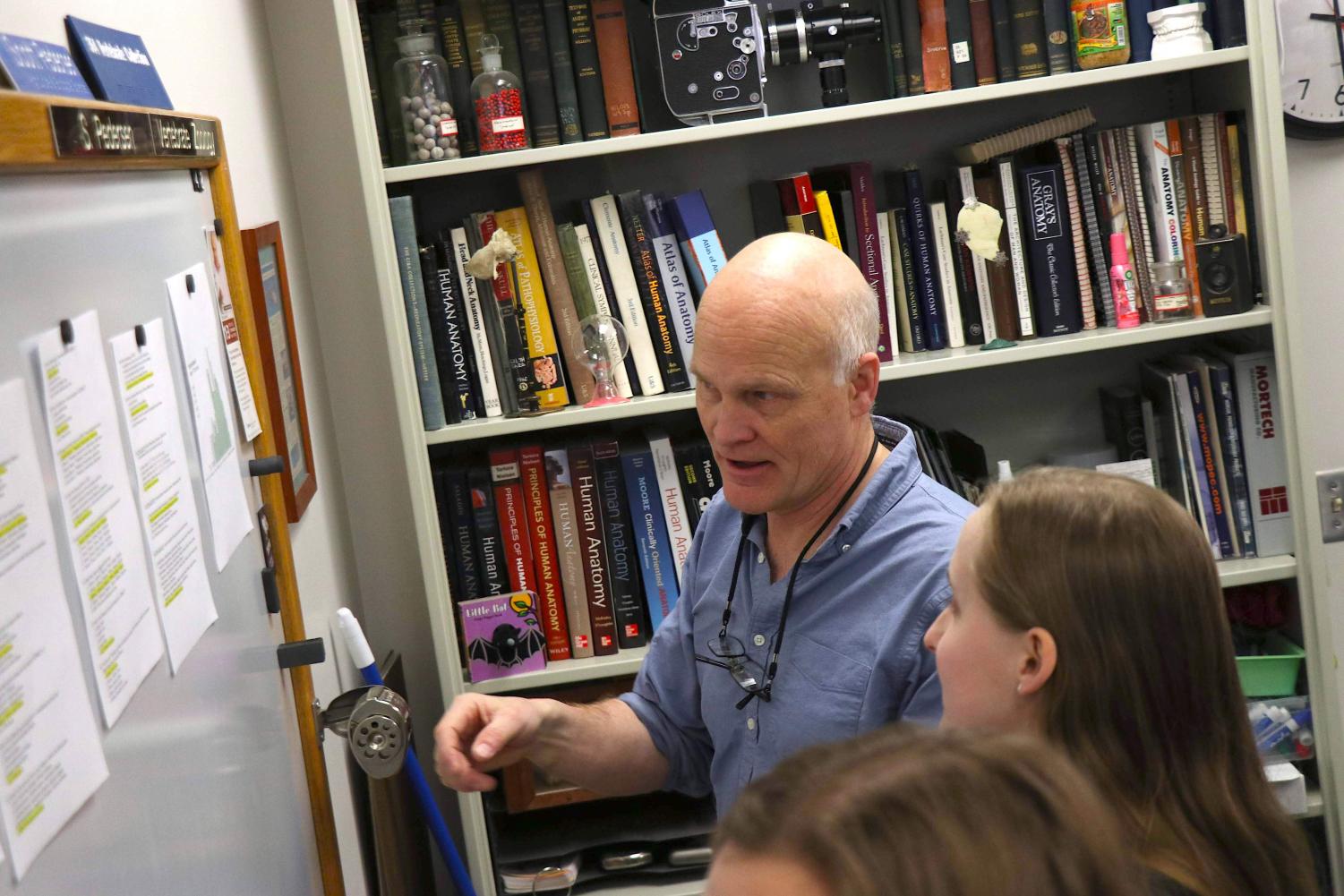 "Instead of having to cater my research to the interests of an organization and dealing with the stress of writing a grant proposal, I just pay for it all myself," Pedersen said. "I might spend a couple thousand [dollars] on research tools; but once I get to the islands, living there is very inexpensive."
Pedersen has been an author for 29 peer-reviewed papers since his island research began.
Pedersen's most recent paper, "Bats of Saint Lucia, Lesser Antilles," details the discovery of a new species of bat on the island, Pteronotus davyi. Additionally, it reports post-volcanic habitats of different species, environmental toxicology, and bat population.