Buy now, pay later apps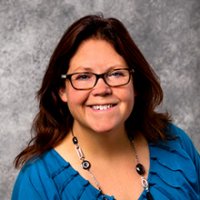 When you are shopping online, have you noticed an option to pay in four installments rather than the total balance? On some sites, there is a button next to the pay with credit card button. This fairly new financial tool gives you the option of buying now, paying later (BNPL). It is also known as a point of sale loan. You can buy items online or in a store, then split the cost over a few weeks or months by making regular installment payments instead of paying the balance of the purchase. For example, if your purchase totals $100, you would pay $25 today, then make three more installment payments of $25 every two weeks.
That sounds like a deal! You get your merchandise today without having to part with all of your cash. Or, if you are a little short on funds, you can still get the item today. The loan is interest-free with no upfront fees. Your credit is not checked, so if it isn't stellar, you don't have to worry about not being approved. Of course, if you don't make the three installment payments, or pay late, there will be fees assessed. If there are insufficient funds in your account when the payment is withdrawn, you could be charged fees from both your bank (overdraft) and the BNPL company. This increases the overall cost of your purchase and could lead to poor credit history.
If there are no fees or interest charged, how does the BNPL fintech company make money? The company (and retailer) is counting on you spending more because you feel like you are getting a good deal. Consumer behavior consistently proves the retailers are right, by offering goods immediately, the pain of parting with money is delayed. Why do college students need to know about BNPL apps? You are the target market. BNPL works similar to a credit card: buy now, pay the bill later. Many college students don't have a credit card or a lot of disposable cash, so the ability to get stuff immediately is very appealing.
How can you avoid being tempted to buy now, pay later? Be aware of any tendencies you have for impulsive shopping. Ask yourself, is this a good deal? Is this something I need or can I live without it until I can pay in full? Will I have the money to make the future installment payments? If you have a spending plan and track your spending, you will know if you can afford to make a purchase.
If you are struggling to make ends meet or to have money for necessities like food and transportation, contact me ([email protected]) for advice.
 For more information about managing your finances go to the SDSU Extension website (https://extension.sdstate.edu/family/family-finances).