Midwest regional dairy conference comes to SDSU campus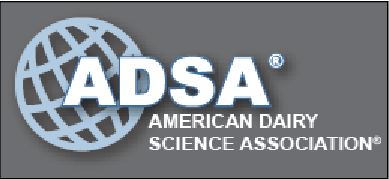 By KATIE BERNDT Reporter
January 25, 2017
South Dakota State University will host the annual conference of the Midwest Regional American Dairy Science Association – Student Affiliate Division (ADSA-SAD) Feb. 3 through Feb. 5.
The conference is a three-day event, open to all ADSA-SAD members in the Midwest and West Coast regions. This will be the fourth year that SDSU has hosted the conference, the last time being in 2010.
Four hundred to 500 students are expected to attend Megan Schaefer, historian for the SDSU Dairy Club, said.
The conference will include farm tours, Schaefer said, but the majority of it will take place at the Days Inn and on campus, where there will be a number of guest speakers. 
The event will begin Friday night, with an opening session and keynote speech by motivational speaker Mark Lindquist. The majority of the speakers will appear Saturday with five sessions, including presentations from SDSU's Jill Anderson, Jim Salfer from the University of Minnesota and Mario Solis Flores from Form-A-Feed.
The conference sessions are designed to focus on both manufacturing and production and cover a diverse range of subjects, Schaefer said.
"We're in dairy territory, so there's companies all around and we were really able to broaden our speakers and who we could bring in for education sessions," Schaefer said. "We have the industry all around us."
The area's growing dairy industry also provides a learning environment for visiting students. According to the South Dakota Department of Agriculture, the state's milk production has displayed large growth since 2010, increasing from 1.8 to 2.4 million pounds produced annually.
Students attending the conference will take a tour of the Davis Dairy Plant on campus, as well as a farm tour at Hilltop Dairy near Elkton, said Brandon Hawkins, Dairy Club treasurer.
"Recently, it's been mostly just the production side and now we have food science along with dairy science in our department," Hawkins said. "So we tried to incorporate that to make it more of an all-around conference."
According to Schaefer and Hawkins, SDSU is an ideal location for the conference because it is the only institution in the nation with dairy facilities that follow the process from production to packaging. 
"We tried to focus on both manufacturing and production," Hawkins said. "We're not just dairy farmers, we're the [processing] plant side too. We have to make the milk besides just produce it from the cows."
The theme for the upcoming conference is "All we have, we owe to udders," Schaefer said. It was designed to remind students what brought them to where they are now and that they literally owe their careers to udders — and others.
While Schaefer and Hawkins cite SDSU's unique dairy facilities as a reason to hold the annual conference, they also enjoy the environment and small-town feel of the dairy science program.
"I liked the atmosphere and the feel I had on campus," Schaefer said. "I did not want to go to a big city. Everybody is there and willing to help you out. I can look at all the freshman and all the seniors and everyone in between and know them, and the faculty knows me personally. I like that one-on-one interaction that I get."
The program has also drawn students from several states to attend the university. Marco Jacobo, a freshman dairy production major from Syracuse, Kansas, came to SDSU to help make an impact on the dairy industry.
"I wanted to come to a school that really supports dairy," Jacobo said. "All the professors really care about your future and they're there to help you out. I liked the cooperative environment in the area and the way the community gets involved in the industry."