Local business meetings help startups take 'leap of faith'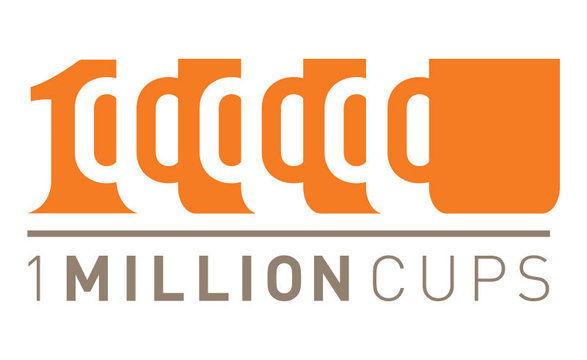 By GARRETT AMMESMAKI News Editor
March 22, 2017
Drink a cup of coffee and talk to people. 
It's a simple concept that has turned into a group of entrepreneurs, local business owners and members of the community that meets every Wednesday in Brookings, as well as more than a hundred cities across the nation. 
"Every Wednesday at 9 a.m., whether you're in Tallahassee, Florida; Yankton, South Dakota; or Brookings, South Dakota, if there is a One Million Cups chapter, they're meeting somewhere at 9 a.m. to talk about business, entrepreneurship and community,"  said Andrea Carlile, a One Million Cups community organizer and director of Forensics at South Dakota State University.
One Million Cups was started by the Kaufman Foundation, "based on the notion that entrepreneurs discover solutions and network over a million cups of coffee," according to the OMC website. 
OMC does not only focus on networking, according to an Brookings OMC community organizer Ed Ballou, who jokingly likened the meetings to church service. OMC is also a way to learn about the community. 
"It serves as a sounding board with the community," Ballou said. 
Founder of the business Carpe Tempestas (seize the storm), Ballou has been an organizer with the Brookings OMC since August, but has been involved with them since 2015. Ballou presented his own business at one of the meetings before becoming an organizer. 
"I've found you need multiple opportunities to tell a story," Ballou said. "And it [OMC] served as a platform to get to know other people and then also network with fellow entrepreneurs or people who can — who are shakers and movers in the community."
Overall, that is the true purpose of OMC — to share business ideas, whether just getting an inkling of what to do or expanding into a new market with an established business. 
"So, it's a great resource, especially in a place like Brookings," Carlile said. "Where there are a lot of people with big ideas who might want to take that through with an entrepreneurial sense, but maybe don't know the resources that exist in a place like Brookings."
Some current Brookings businesses expanded their network through OMC during their beginning stages, according to Carlile. For example, Day of The Dead Salsa presented at OMC. Now, the founder of Day of The Dead Salsa hosts a cooking show at the Carrot Seed, another company in downtown Brookings that found their way through an OMC meeting when the business was just starting out.
"And so, it's [OMC] just a really great place to say, 'we know taking that leap of faith is really scary, but here's a group of people who have done it before, who are going to be there to help you find resources,'" Carlile said.
Find more about the Brookings One Million Cups chapter here.