Little I manager continues 100 years of tradition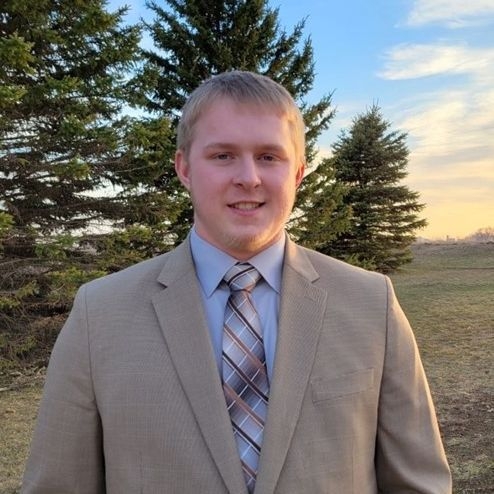 Cody Gifford leads a club that has impacted generations of SDSU alumni for 100 years with the hope of 100 more years to come. 
Gifford, a junior agricultural science student, is the manager for the Little International club at SDSU. Little International is celebrating its 100th anniversary this year. Gifford's background in FFA and 4-H makes him passionate about doing his part to continue this tradition. 
Gifford joined the club his freshman year and became assistant manager his sophomore year. As the manager this year, he oversees 150 club members who work to put on the biggest two-day agricultural exposition in the country. He said that Little International has a place for everyone and is important for educating about agriculture.
"There is really a spot for everyone on staff as well as exhibiting," Gifford said. "I think it's a really great educational tool as well as advocating for agriculture as a whole." 
Gifford and Assistant Manager Isaac Berg meet with club advisors Lora Berg and Rosie Nold to keep them informed and listen to their advice about club decisions. Despite Little International being a fully student-run organization, Gifford said the advisers' knowledge and advice have been beneficial. 
"None of the decisions would really be possible without the support and knowledge of our two advisors, Rosie Nold and Lora Berg," Gifford said. 
Lora Berg, Little International club adviser and Marketing and Communictions director at SDSU, has been the club adviser for six years. Berg said Little Intenational is close to her heart because it has started families, including her own. She said that this club is a great networking and leadership opportunity that has played an important part in students' college careers. 
"People are so passionate about it because it is such a meaningful part of their college experiences," Berg said.
Berg said Gifford is a good fit for the manager position because he has the vision to see what Little International could be and works to incorporate as many students as possible. She said it's intimidating to face a room of 150 staff members for the first time, but Gifford has gained confidence and grown into his role.
"He has the ability to lead people," Berg said. "He has a lot of really good contacts and gets along very well with people."
Grady Gullickson, former SDSU student and 99th Little International manager, helped Gifford transition to manager through communication and support. Gullickson said it's difficult to lead an event of this size, especially with the pressure of keeping the tradition going. He said that Gifford wants to create a team atmosphere for the staff which is a big thing that helps Little International succeed every year. 
Gullickson said that Little International is a tradition and experience that many students get to participate in. He said it's a well-known organization that benefits SDSU, the students and the community. 
"It's one of the only clubs on campus that's considered a tradition," Gullickson said. "It's every year, and kids have stories that they will be telling their kids." 
Gifford hopes to make the 100th anniversary of Little International a special event. He plans to make the event bigger, involve alumni and create a more educational experience for novice exhibitors and the community. 
"Education on agriculture is one of the biggest things for me so I think this event is really a great way to put that out there," Gifford said. "I want to highlight what this organization has meant to so many people in its hundred years of being at SDSU."