Paying attention to federal student loans during deferment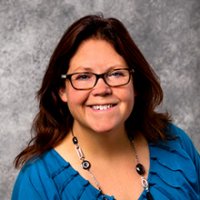 Since March 2020, federal student loans payments have been deferred and interest rates are zero percent. The student loan payment relief will continue until Aug. 31, 2022. For current students, the payment suspension hasn't been a financial impact other than having unsubsidized loans not accrue interest. For graduates, the payment relief could have eased a stretched budget or provided an opportunity to reduce loan balances if payments continued.
For those of you who have not been making regular payments, it may be a shock to have to start the process in September. Over the next four months, make a plan for restarting the payment process. If you have ignored the situation for the past 24 months, the place to start is www.studentaid.gov. Log in to review your current loan balances and payment amount. If you have questions, go to https://studentaid.gov/announcements-events/covid-19 to get answers about what to do if you can't afford the payment, what your interest rate will be and other repayment plan options. You could start repaying your loan at any time. This will help you to get back into the routine of making the payment and seeing how it affects your cash flow. Another benefit is that your entire payment will go towards the principal, which will save you money over the life of the loan.
There are repayment and loan forgiveness options. The Public Service Loan Forgiveness program has been revamped. If you work for a qualifying employer and have made 120 regular payments on federal student loans, you may qualify to have the balance forgiven. For more information about this program, go to: https://studentaid.gov/manage-loans/forgiveness-cancellation/public-service.
For more information about managing your finances go to the SDSU Extension website (https://extension.sdstate.edu/family/family-finances).